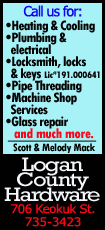 (Copy from
http://recalls.org/media.htm)
BUILDING PLAYSETS
Infinitoy is recalling Softimals Toy Sets sold nationwide from September 2012 to September 2013. The plastic hats found on playset figures pose a choking/aspiration hazard.
Infinitoy Inc. is recalling the Super Safari Set model #30025 and the Deluxe Circus Train Set model #30040. The model number can be found on the back of the box in the lower right corner.
Consumers should contact Infinitoy Inc., at (888) 558-0933 from 9 a.m. to 5 p.m. PT Monday through Friday, or online at www.infinitoy.com to exchange the hat for a free replacement figure. More info at www.recalls.org.
HOODED SWEATSHIRTS
Trail Crest is recalling boys' and girls' hooded sweatshirts and jackets sold nationwide from November 2012 to February 2013. The hoodies and jackets have drawstrings through the hood or neck which pose a strangulation hazard.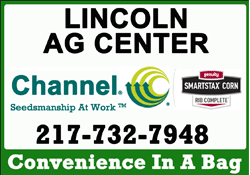 This recall involves Trail Crest brand boys and girls hooded sweatshirts sold in sizes x-small, small and medium. They have a camouflage pattern on shoulders and arms, with drawstrings in the hood and zippers at the neck. There is a tag sewn on the outside of the jacket left sleeve with style number 29121. There is an additional Trail Crest tag in the neckline
Consumers can remove the drawstrings to eliminate the hazard or return the garments to Trail Crest for a full refund.
Consumers can also contact Trail Crest at (800) 965-6550 between 9 a.m. and 5 p.m. ET Monday through Friday. More info at www.recalls.org.
OUTDOOR CEILING FANS
Emerson Air Comfort Products is recalling Tommy BahamaŽ Outdoor Ceiling Fans sold nationwide and in Canada from April 2010 to July 2012. The brackets holding the fan blades can break and cause the blades to fall, posing a risk of injury.
This recall involves Tommy Bahama brand 52-inch outdoor ceiling fans sold under the "The Copa Breeze" style name. The fan has model number TB311DBZ and a distressed bronze color. The lower part of the motor housing has "Tommy Bahama" embossed on it. A complete description can be found at www.recalls.org.
Consumers should contact Emerson Air Comfort Products at (866) 994-8759 from 8 a.m. to 4:30 p.m. CT Monday through Friday, or online at www.emersonfans.com to schedule a free in-home repair or to order a free do-it-yourself repair kit. More info at www.recalls.org.
HANGING LAMPS
Crate and Barrel is recalling Finley Hanging Pendant Lamps sold by Crate and Barrel nationwide and in Canada from January 2009 to July 2013. The lamp's wires can be connected incorrectly because the wires' polarity labels can fall off or be mislabeled, posing fire and shock hazards.
This recall includes Crate and Barrel Finley Collection pendant lamps with a white or wheat (off-white) linen large, small drum or rectangular lamp shades. The large lamp with SKU number 684-069 or 684-077 measures12-inches high and 28-inches in diameter, the small lamp with SKU number 676-384 or 440-755 measures 12-inches high and 20-inches in diameter; and the rectangular lamp with SKU number 322-067 or 322-423 measures 14-inches high, 12.25 inches wide and 30-inches long. The SKU number can be found on a white label inside the ceiling plate.
Consumers should contact Crate and Barrel at (800) 451-8217 from 7 a.m. to 9 p.m. CT every day or online at www.crateandbarrel.com for a replacement lamp of equal value or a full refund. More info at www.recalls.org.
[Text copied from Recalls.org]