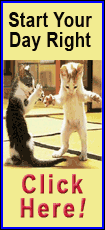 Andy Dalton threw a career-high five touchdown passes against a defense ranked No. 4 coming into the game. The Bengals (6-2) did whatever they wanted against a secondary that was a step slow and out of place.
"This was just a statement game," Cincinnati defensive end Carlos Dunlap said.
Nothing went right for the Jets (4-4). Rookie quarterback Geno Smith had his worst game, throwing two more interceptions that were returned for touchdowns.
Five things learned from the record-setting game:
BENGALS ARE COMING TOGETHER: They've won four in a row, taking control of the AFC North. They lead the defending Super Bowl champion Ravens by 2 1/2 games. Their victory on Sunday was their most lopsided during coach Marvin Lewis' 11 seasons.
"We're very good," said safety Chris Crocker, who returned Smith's first pass of the second half for a touchdown. "We're very, very, very good. But we have to play like it."
DALTON HAS ARRIVED: Most of the Bengals' questions heading into the season revolved around their third-year quarterback, who had struggled in the biggest games and had trouble completing long passes. He repeatedly threw deep against the Jets, coming up with one big play after another.
He's on the best run of his career, throwing 11 TD passes in the last three games. He became the first quarterback to throw five touchdown passes against the Jets since Dan Marino in 1988.
"This is where I want to be," said Dalton, who was 19 of 30 for 325 yards in little more than three quarters. "This is how I want to be playing. It's tough to do."
MORE THAN JUST A.J.: Jones' breakout game shows they've finally got enough other threats to complement All-Pro receiver A.J. Green, who had three catches on Sunday. Two of them went for 53 yards each.
Jones is the first NFL receiver with four touchdown catches in a game since Randy Moss and Terrell Owens did it in 2007. He had eight catches for 122 yards, both career highs.
"I think people will see that now we have the players that can do it and help a superstar like A.J.," Jones said.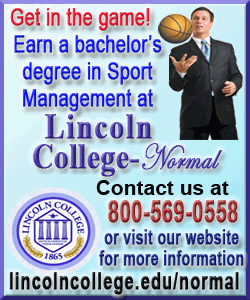 GENO'S STRUGGLES: The rookie is making some very costly mistakes. He's had three interceptions returned for touchdowns in the last two games. Crocker returned his 32 yards for a score, and Adam "Pacman" Jones ran one back 60 yards. It was the first time Cincinnati returned a pair of interceptions for touchdowns in a game since 1984.
Although Smith has enjoyed some big comebacks, his inconsistency has contributed to the Jets' inability to win two games in a row this season.
"It's been up-down, up-down all year," said Smith, who was 20 of 30 for 159 yards. "That's the way it's been so far. Sometimes we do it, other times we don't. That's a part of developing consistency."
NOT THE WORST, BUT ...: It was the Jets' most lopsided loss since a 45-3 loss to New England in 2010, which coach Rex Ryan ranks as a low point.
"The loss to New England -- 45-3 -- felt worse," Ryan said. "On a scale of 10, this one's a 10. But that one to New England was like an 11. It's brutal."
That pretty well described the Jets' defense, which got shredded from the outset. Ryan benched cornerback Dee Milliner during the game because "he wasn't getting it done." Nobody else had a very good game, either.
There's a lot to fix before a game next week against New Orleans and quarterback Drew Brees.
"Well, if we don't play better than we did today, then hell yeah, that guy will break every record known to man against us," Ryan said. "So I think we'll play better."
___
AP NFL website:
http://www.pro32.ap.org/
[Associated Press; By JOE KAY]
Copyright 2013 The Associated Press. All rights reserved. This material may not be published, broadcast, rewritten or redistributed.