Don't be tricked into driving drunk this Halloween
IDOT and law enforcement remind motorists that sober driving is safest way home
Drunk drivers will be arrested this Halloween

Send a link to a friend
[October 29, 2013] SPRINGFIELD -- The Illinois Department of Transportation and Illinois State Police have issued this simple Halloween message: "Don't be tricked into drunk driving this Halloween." Halloween revelers should be aware that their Halloween disguises will not make them invisible to police, who will crack down on drunk drivers and safety belt law violators throughout the state on and around Halloween.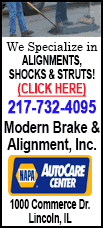 "This Halloween, don't be tricked into thinking you are OK to drive if you celebrate with alcohol," said Illinois Transportation Secretary Ann L. Schneider. "A sober and safe ride after the party is the best treat you can give yourself and everyone else on the road this Halloween, and it's the only way to avoid a DUI arrest if you drink and drive."

During the last five years in Illinois (2008-2012), 20 individuals lost their lives and 1,284 were injured in motor vehicle crashes occurring during Halloween. Seven of the 20 fatalities, or 35 percent, occurred in crashes that involved alcohol. Last year, four people lost their lives in Halloween traffic crashes, and two of those individuals died in crashes that involved alcohol.

Illinois motor vehicle fatalities with alcohol involvement occurring on Halloween*

Year

Total
fatalities

Alcohol-
involved
**

Pct. involving
alcohol

2012

2

0

0%

2011

6

1

17%

2010

5

3

60%

2009

3

1

33%

2008

4

2

50%
*Oct. 31, midnight-11:59 p.m.
**Crash involving at least one driver who had a blood alcohol content of 0.01 or greater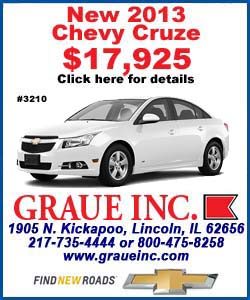 Drunk drivers who fail to plan ahead turn the roads into a real-life horror show. Here are a few simple tips to avoid an impaired-driving nightmare:
Plan a safe way home before the festivities begin.

Before drinking, designate a sober driver.

If you drink too much, take a taxi, call a sober friend or family member, or use public transportation so you are sure to get home safely.

Use your community's "sober rides" program if available.
If you happen to see a drunk driver on the road, don't hesitate to dial 911 or contact local law enforcement.
For more information about IDOT's impaired driving and safety campaigns, visit http://trafficsafety.illinois.gov/.
[Text from Illinois Department of Transportation file received from the Illinois Office of Communication and Information]