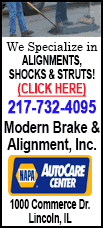 A bit like algebra, the chosen variables -- crop, inputs, storage, marketing -- in the production formula may be interchangeable and still come out with the same desired answer: a product with a profit.
In Logan County, most of production is in crops, primarily corn and soybeans. In crop production, several variables are not chosen by the farmer but carry a big impact: weather and pests. However, today, both influences require responses that are more under the control of the farmer.
For now, let's talk weather. To the farmer, weather is everything.
A well-timed rain offers something at every stage of the crop. Rain increases soil surface moisture, aiding germination; provides a refreshing wash with a little beneficial nitrogen, foliar fertilizing plant leaves; washes away dust and some insect populations; increases humidity, reducing insects such as mites; and droplets aid in pollination.
For soybeans in particular, a little moisture will plump up seeds just before harvest. For soybeans this year, a few fields saw some timely rain near harvest, but overall, the late dry season left seeds that were smaller, suggesting that it will be a lighter bean harvest.
This year's early heavy rains forestalled planting dates but made up for some of the groundwater and soil moisture losses created in 2011 and 2012.
Periods of extreme heat and lack of rain in 2011 and 2012 led to a reduced crop outcome in both corn and soybeans. Both of those years, the above-70-degree nighttime temperatures did not allow for a normal 24-hour transpiration cycle. Ears of corn cannibalized the end kernels as needed for moisture for plant survival. The harvested amount of corn was further reduced when loads with aflatoxin mold were turned away at the elevators.
The lack of rain for the later part of the 2013 season once again brought concern for how much corn might be lost to aflatoxin.
The last two years of weather extremes, not only in Illinois but around the world, have led some to question if the climate could be changing.
Is there climate change in process, and if so, would it change farming in Logan County?
Here's some pertinent data gathered from the National Weather Service Climate Summary. Comparatives are made using 30 years of data and assembled in three-month periods for seasonal reports.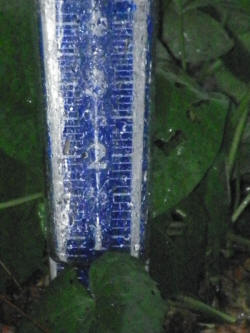 The figures below are based on 30-year averages from June 1 to Aug. 31 in Lincoln:
Rainfall
The average amount of rain for this period is 13.30 inches.
The total in 2013 was 7.98 inches; short 5.32 inches.

In 2012 it was 3.41 inches.
In 2013 there were 15 fewer days than average with recordable precipitation between 0.01 and 1 inch.
Of special note for the same three-month period: In over 100 years of records, the drought of 1988 had the record-low rainfall of 3.15 inches.
And, just in case you are wondering, just seven years earlier, in 1981, the maximum precipitation recorded since 1905 during June, July and August in Lincoln was 23.76 inches.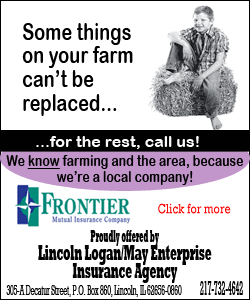 Temperatures
Temperatures during this year's growing season fell below normal. The recorded high of 95 degrees came on Aug. 30, and the low of 47 degrees fell on Aug. 18.
The 30-year average high temperature for this location is 84.2 degrees.
The 2013 average high temperature for the same period was 82.3 degrees, down 1.9 degrees.

In 2012, the average high temp was 88.0 degrees.
The 30-year average low temperature is 62.6 degrees.
The average low this year was 61.0 degrees, down 1.6 degrees.
The normal mean for this period is 73.4 degrees.
The mean in 2013 was 71.7 degrees, down 1.7 degrees.

The mean in 2012 was 74.0, up 0.6 degrees.
April 18 is the average latest freeze date coming out of winter, and Oct. 12 is the earliest average freeze date heading into winter. A light frost was observed on Oct. 22 this year.
Forecasters use numerous data, including Pacific Ocean temperatures, which influence the flow of the air mass known as the jet stream over the states. One explanation for this year's weather was an unusual jet stream pattern created by the neutrality of El Nino and La Nina.
On Oct. 17, the Climate Prediction Center of the National Weather Service released experimental seasonal climate outlooks that extend through January 2015. These maps are in three-month seasonal increments, presenting forecasts of either temperatures or precipitation. The forecast normals are again measured against 30-year data and indicate above normal, normal or below normal. The agency plans to update the forecasts monthly.
What is expected for next year's growing season, from May through October?
Currently, most of Illinois, including the Logan County area, has an equal chance of above or below normal averages in both temperatures and precipitation. That is presented in two, three-month increment maps for next year. (See the forecasts.)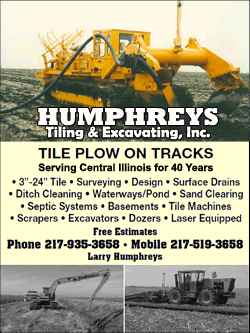 Last February, the Old Farmer's Almanac long-range forecast for the growing season, particularly stating that September and October would be warmer and drier than average, was close to the mark.
Taking a quick peek at its long-range forecast for the next growing season, the line chart shows precipitation above normal in May and June, with a drastic falloff in August and slight in September. Temperatures would be considerably above normal in April and August and slightly above normal in July.
All things considered, year after year, farmers must prepare for all aspects of farming, especially considering variables that are beyond their control, such as weather. Not surprising, even when the odds are against them, Logan County farmers seemingly come out all right, probably because it's how play they play the whole game and with heart.
[By JAN YOUNGQUIST]