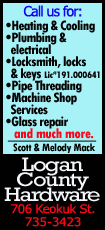 He hopes a fractured Congress can fix itself after nearly collapsing the economy.
Rubenstein, co-founder of the Washington, D.C-based private equity firm Carlyle Group, says he was disappointed, saddened and embarrassed by the partial government shutdown and near-breach of the nation's borrowing limit.
Rubenstein may not be a household name, but in the world of philanthropy and finance, he is a celebrity.
Rubenstein, 64, and two partners co-founded Carlyle in 1987 with $5 million in capital. After starting off investing primarily in the defense industry, Carlyle quickly expanded. The firm has gone on to invest in companies like Dunkin' Donuts, Nielsen, and Hertz.
The bread and butter business for private equity is the leveraged buyout, where a firm uses debt to buy a company in hopes of turning it around for a profit. Private equity has expanded into other products, however, including ones aimed at average investors.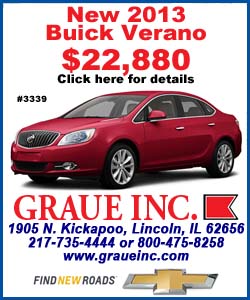 Carlyle is now the second-largest private equity firm after Texas-based TPG. Rubenstein is worth roughly $2.6 billion, the 206th richest person in the U.S., according to Forbes magazine.
Like Bill Gates and Warren Buffett, Rubenstein has pledged to give away the bulk of his fortune. He gave $7.5 million to help repair the Washington Monument. The panda enclosure at Washington's National Zoo is named after Rubenstein. He's made numerous other donations to the arts and humanities throughout the country as well.
Rubenstein sat down with The Associated Press recently to discuss the government shutdown and his outlook for the economy. Rubenstein also spoke about a future in which private equity, an investment traditionally reserved for pension funds or rich families, will be accessible to all.
The interview is edited for length and clarity:
Q: What is your outlook for the economy?
A: The U.S. economy is not in a recession, technically, but maybe this period should be called a recession in the future. The economy is struggling to come back and it's growing at a slower pace than we would like.
The recession reduced a lot of people's willingness to invest, to buy homes, to build homes, a whole variety of things. We've accumulated so much debt on our government's balance sheet that it's slowing the growth of the economy.
We have growing economic inequality. It's getting much worse as a result of the recession and we have to do something about that.
We have a dysfunctional government that's unable to give direction to business people and workers on where the country is going. You add all those factors up; it does make people a little bit nervous spending money, borrowing money, taking some risk. We are slowly fixing those problems. However, it's going to be a slow recovery and I don't think we will see 4 percent growth any time soon.
Q: What was your reaction to the 16-day government shutdown and the near breach of the nation's debt ceiling?
A: I am relieved that the shutdown and debt ceiling crisis are behind us. Hopefully something like this will not occur again. But I am disappointed, saddened and embarrassed for our country that our democracy did not work as the founding fathers had hoped.