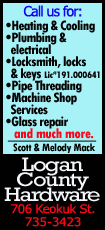 The initial public offering priced at $20 a share. That's the midpoint of an expected range of $19 to $21.
The stock rose 52 cents, or 2.6 percent, to $20.52 in morning trading while the broader markets were mixed.
The New York-based real estate investment company is offering 41.3 million shares, about 4 million more than it had originally planned, according to a regulatory filing.
Brixmor is giving the underwriters a 30-day option to buy up to an additional 6.2 million shares.
Once the offering closes, affiliates of The Blackstone Group will still own a majority of the voting power of shares eligible to vote in the election of board members, according to the filing.