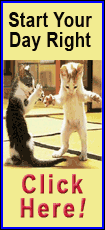 Benchmark U.S. crude for December delivery dropped $1.43. or 1.5 percent, to close at $96.77 a barrel on the New York Mercantile Exchange. It's the lowest closing price since June 28, and oil has now dropped more than 5 percent in October.
An Energy Department report released Wednesday for the week ended Oct. 25 showed an increase of 4.1 million barrels in crude oil stocks. Over five weeks, supplies have risen by more than 25 million barrels.
Analysts surveyed by Platts, the energy information arm of McGraw-Hill Cos., expected supplies to rise 3.5 million barrels last week.

The outcome of a two-day meeting of the Federal Reserve's policy committee added to the pressure on oil prices. The Fed kept its mammoth monetary stimulus in place. But the central bank's positive tone on the economy suggests that the Fed might be prepared to slow its bond purchases by early next year -- sooner than some have assumed.