Nona Marvisa Gaye and Frankie Christian Gaye's suit is the latest salvo in a dispute over Thicke's hit and whether it copies elements of Gaye's song "Got to Give It Up."
Their lawsuit seeks to block Thicke and collaborators Pharrell and T.I. from using elements of their father's music in "Blurred Lines" or other songs.
Thicke has denied copying Gaye's song for "Blurred Lines," which has the longest streak this year atop the Billboard Hot 100 chart and has sold more than 6 million tracks so far. The suit also accused Thicke of improperly using Gaye's song "After the Dance" in his song "Love After War."
Much of the lawsuit focuses on claims that EMI should have pursued a copyright infringement claim. It also alleges the company's executives used intimidation to try to stop the Gaye family from pursuing a lawsuit.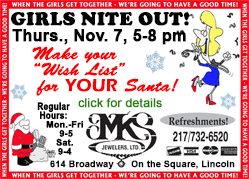 The suit claims EMI, which is owned by Sony/ATV Music Publishing, has allowed a conflict of interest between the family's rights and the profits it is earning from "Blurred Lines" sales.
"This conflict has resulted in EMI's intentional decision to align themselves with the ('Blurred Lines') writers, without regard to the harm inflicted upon the rights and interests of the Gaye Family, and the legacy of Marvin Gaye," the lawsuit states.
Sony-ATV said it takes "very seriously" its role of protecting its songwriters' works from infringement.
"While we have not yet seen the claims by the Gaye family against EMI, we have repeatedly advised the Gaye family's attorney that the two songs in question have been evaluated by a leading musicologist who concluded that 'Blurred Lines' does not infringe 'Got To Give It Up,'" the company said in a statement.