LC started out strong, taking a commanding lead in the opening frame, but saw their advantage slip away and eventually disappear completely. IVCC caught the Lady Lynx at 23-23 and eventually took the set 26-24.

Lincoln did not let the loss derail their plans for revenge, though, as they quickly regrouped and won the next two sets by identical scores of 25-17, 25-17. In those sets, Lincoln was able to go on long scoring runs behind the accurate serving of sophomore outside hitter Morgan Lesher (Brownsburg, Ind.) and freshman right-side Destiny Adkins (Metamora). Lincoln also got some aggressive net play from middle hitters Jenna Harcharik (Streator) and Sierra Wilson (Bloom Trail).

In set four, Lincoln looked to end the match by jumping out to a 6-1 advantage, but once again IVCC came from behind to even the score at 10-10 and eventually pull away for a 21-25 victory.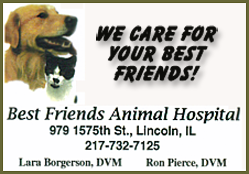 This set up a deciding set to 15 that saw a determined Lincoln College team build an early lead and never trail on their way to a 15-8 win to take the match.
Lincoln has now evened their record on the season at 17-17.
LC individual stats:
Morgan Lesher: 17 kills, 14 points

Latasha Fizer: 9 kills, 4 blocks

Jenna Harcharick: 12 kills, 4 blocks

Taylor Hewitt: 27 digs, 7 points

Jordan Michaels: 22 set assists, 6 digs

Jessa Coker: 24 set assists, 5 points

Alyssa Morales: 3 digs, 2 points

Destiny Adkins: 15 points, 2 kills

Sierra Wilson: 8 kills, 4 blocks

Kristin Davis: 3 kills

Mariana Rogers: 9 points, 4 digs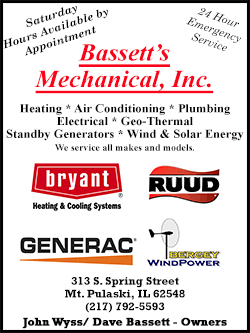 LC head coach Mark Tippett commented: "Our team took the floor determined to win tonight, and I was proud of the way they played. We let a couple of leads slip away from us due to some passing breakdowns, but for most of the night, we were able to control the tempo of play and handle what IVCC threw at us. We only missed three serves in five sets, which is a major improvement for our players.
"Illinois Valley (20-11) has a good team and they are having a strong season, which makes the win even more of an achievement. They beat us pretty handily back in August, but our team is a lot better now, and this victory was another indication of how far we have come."
Lincoln hits the road for the rest of the regular season. They had a Wednesday evening match at Black Hawk East Community College.
[Text from file received from Jeff Nelson, Lincoln College sports information director]