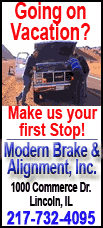 That month? It's September.
"Oh, it's definitely going to be fun," says Jason Pride, director of investment strategy at the money management firm Glenmede in Philadelphia.
As August wrapped up, trading desks and investment firms looked warily at the lineup of events slated for September and warned clients of turbulence ahead.
The Fed's September meeting is when many on Wall Street think the central bank will begin winding down its massive bond-buying program. German voters will decide whether Chancellor Angela Merkel gets another term as the leader of Europe's largest economy. And Congress will be on a tight deadline to pass a spending bill before the month ends, a process which could easily turn into another brawl over raising the government's borrowing limit.
Each item on the calendar could cause big swings in daily trading. And collectively, they could make an often dangerous month for the market even more volatile.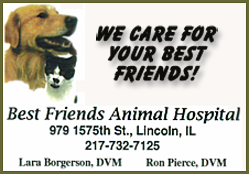 Then there is the wildcard. President Barack Obama on Saturday said that the U.S. should take military action in response to the alleged use of chemical weapons in an attack that killed hundreds in Syria.
Obama, however, said that he would seek congressional approval before any military strike. Congress is scheduled to reconvene Sept. 9.
"Right now, we're probably in the lull that precedes the storm," says Mark Luschini, the chief investment strategist at Janney Montgomery Scott in Pittsburgh.
September has often been a cruel month for the stock market, which gives it a superstitious power for some investors. Since 1945, the Standard & Poor's 500 index has slumped nearly six out of every 10 Septembers, with an average loss of 0.6 percent.
This one could be much worse, investors say. Luschini and others think the S&P 500 could slump more than 9 percent below the record high of 1,709.67, reached Aug. 2.
On the bright side, the same people who think the market is likely headed for a rough stretch in the coming weeks also think it won't last. Even good years have bad months.
THE FED MEETING. SEPT. 18
First up, it's the Fed meeting that everybody on Wall Street spent the summer talking about. Conventional wisdom says that the Fed will announce plans to trim its monthly purchases of bonds from $85 billion to around $75 billion. It would be the Fed's first step toward winding down the $3 trillion bond-buying program launched during the financial crisis.
There's trepidation about the move -- known as "tapering" -- because the Fed's efforts have held down borrowing rates, a boon to the once-devastated housing market.
Minutes from the Fed's July meeting showed "broad support" for scaling back. But there was nothing about how much.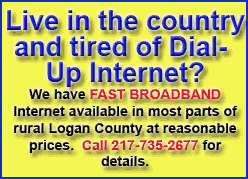 The danger is that the Fed scales back much more than expected, says Glenmede' s Pride. Maybe, for instance, the Fed will buy $55 billion each month.
"Markets will react as if the Fed is slamming on the breaks," he says.
Barring any big surprises, however, investors will likely take the Fed's next move in stride, says Sam Stovall, the chief equity strategist at S&P Capital IQ.
Markets are supposed to be forward-looking and Fed Chairman Ben Bernanke started signaling a move to withdraw some support in May. People have had months to prepare for it. "I think there will be a collective yawn if they start tapering in September," Stovall says.
Investors may wind up more concerned about who replaces Bernanke when his term ends in January. President Barack Obama could nominate a successor as early as September. The current front-runners are Janet Yellen, the Fed's vice chairwoman, and Larry Summers, the former Treasury Secretary.
Stovall says that Summers seems like more of a political operator than Yellen. His concern is that a Fed under Summers would be less impartial, undermining an institution that's supposed to be independent of political winds.
"My worry is that Larry Summers gets it," Stovall says. "I really think his nomination would reduce investor confidence in the Fed."