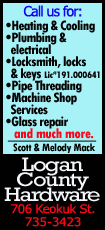 If an agreement is reached, Verizon would own its wireless business outright after buying the stake back from British cellphone company Vodafone PLC.
Vodafone said in a statement on Sunday there is no certainty that a final deal will be reached. Verizon Communications Inc. declined to comment.
The buyout, if finalized, would be second only to Vodafone's $172 billion acquisition of Mannesmann AG in 2000, according to research firm Dealogic.
It would give Vodafone PLC additional cash to pursue its expansion ambitions in Europe. It would also give Verizon Communications the opportunity to boost its quarterly earnings, as it would no longer have to share a portion of proceeds from the nation's No. 1 wireless carrier with Vodafone.
The potential deal isn't expected to have much of an effect on Verizon consumers or on the company's operations. Vodafone had little influence on Verizon Wireless' day-to-day operations, and the two companies have kept out of each other's territory.
The Verizon-Vodafone partnership started in 2000, when what was then Bell Atlantic combined its East Coast wireless network with Vodafone's operations on the West Coast. Vodafone had entered the U.S. market a year earlier by outbidding Bell Atlantic to buy AirTouch Communications Inc. of San Francisco.
Verizon has had a long-standing interest in buying out its partner, but the two companies haven't agreed on a price. Analysts said Verizon wanted to pay around $100 billion for Vodafone's stake, while Vodafone has been pressing for $130 billion.
Vodafone is already one of the world's largest cellphone companies and has its sights set on dominating media services in Europe, its biggest market. The company is making a takeover bid for Germany's biggest cable operator, Kabel Deutschland.