THE COMPANIES
Many labor groups point to the profits of the fast-food companies -- and the pay packages of their CEOs -- when trying to assign blame for low wages for workers.
Last year, the five big publicly traded fast-food companies together earned 16 cents in profit for every dollar of revenue. That's 73 percent better than the average big U.S. company, according to FactSet research firm. And that compares with earnings of 4 cents for every dollar of revenue made by discount retailers Wal-Mart and Target, which also have come under fire for not paying workers enough.
McDonald's, the world's biggest burger chain, for example, reported a profit of $5.5 billion last year on $27.6 billion in sales. CEO Don Thompson got a pay package worth $13.8 million.
Still, publicly traded companies are under pressure from shareholders and creditors to maintain or improve profits; even a slight change from quarter to quarter can send stock prices moving in either direction.
In emailed statements, McDonald's and Burger King both said they don't determine wages for workers, noting that the vast majority of restaurants are run by franchisees. McDonald's also noted that it is "in the business of providing affordable, high quality food." The company said that raising entry-level wages would mean higher overall costs, which could result in higher prices on menus.
"That would potentially have a negative impact on employment and business growth in our restaurants, as well as on value for our customers," the company said.
Representatives for Wendy's and Yum Brands Inc., which owns KFC, Taco Bell and Pizza Hut, didn't respond to a request for comment.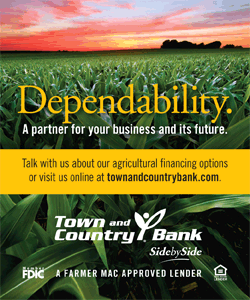 Labor organizers dismiss the idea that companies can't influence worker pay. They say companies have near total control of every other aspect of operations through their strict franchise agreements, down to which napkins, ketchup and computer systems are used, as well as the prices that are charged for food.
"Corporations try to insulate themselves legally and morally by dictating everything but working conditions," says Stephen Lerner, a longtime union organizer.
THE CUSTOMERS AND WORKERS
If franchisees and companies can't, or won't, pay more, that leaves the people who buy fast food. "This all comes back to the consumer," says Adams, the former McDonald's franchisee turned consultant.
Although many Americans say they support higher wages for workers, the reality is that people flock to the cheapest meals, which cut into profits. It's why fast-food chains have been stepping up deals and promotions in the weak economy.
If prices went up noticeably at McDonald's, for example, 23-year-old Eugene Santos said he would probably find someplace else to eat.
"That's probably one of the reasons why it's a quick stop for a lot of people. They enjoy the convenience and affordability," said Santos, a self-employed resident of Providence, R.I., who was eating at a McDonald's recently.
Workers themselves also share the blame.
The weak job market tilts the power in favor of employers, who can easily find replacements who are willing to work for low pay. That means the ability to keep up demonstrations that capture public attention is critical.
Yet organizing workers has been notoriously difficult in the fast-food industry, given the high turnover rates and ranks of younger workers who see the jobs as temporary gigs.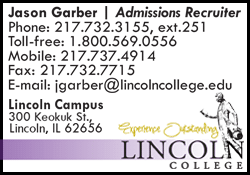 Consider the series of protests over the past several months that began last November in New York. Despite the widespread media attention, the turnout has been mixed and it's not clear what impact, if any, they've had on business.
When the demonstrations arrived in St. Louis, for example, organizer Rev. Martin Rafanan said about 100 workers and supporters protested at around 30 locations. That meant they were spread relatively thin, and no stores had to shut down as a result. There's been greater support in other cities including Seattle, where protests ended up temporarily closing down a Burger King and other stores, according to local reports.
But even in New York City where the protests have delivered the biggest turnouts, it hasn't necessarily translated to broader awareness among customers. Shortly after about 400 protesters targeted a McDonald's by the Empire State Building this past week, for example, business appeared normal and some customers inside said they weren't aware of the demonstration. The same was true at a McDonald's a few blocks away.
Garrett Mattson, a 24-year-old from Warren, R.I. started working at McDonald's when he was in college and stayed on after graduation because he couldn't find another job. He earns $7.75 an hour.
He said he would probably support the effort to raise pay if it came to the restaurant where he works. But even though the job is important to him now, he doesn't consider it a career path.
"I don't see myself there when I'm 30," he said.