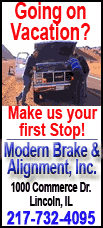 Festival director Lee Yong-kwan said Tuesday that "Vara: A Blessing," the dance drama about Bharatanatyam South Indian dance, will be shown Oct. 3. The movie has interesting themes the festival wants to showcase, he said.
Filmmaker Khyentse Norbu is a Buddhist monk and cannot attend the glitzy showing of his third feature film because of a scheduling conflict with religious training.
The 10-day festival will end with "The Dinner," a South Korean movie about an ordinary family's misfortunes after screening 300 movies from 70 countries.
Among them are two movies from Mongolia and many from Kazakhstan. There are three single-shot movies, while more than 50 films are being premiered at Asia's largest film festival.