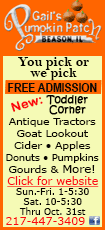 Salerno is finally opening up about a private quest he worked on for a decade, spending $2 million of his own money. Stating that he has found more than even he had imagined, including what the author might have written over the last half century of his life, Salerno is presenting his case in "Salinger," a unique, 3-way project: A 700-page book, co-authored with David Shields; a theatrical release distributed by the Weinstein Company; and a TV documentary that will air on PBS in January as the 200th installment of "American Masters."
Earnest and energetic with sharp, narrow blue eyes and dark, brushed-back hair that could qualify him as an honorary Baldwin brother, the 40-year-old Salerno seems an unlikely candidate for breaking Salinger ground. He is not an experienced biographer, a trained academic or investigative journalist. He is, instead, a lifelong Salinger fan, a believer and a go-getter who has often succeeded simply by refusing to quit.
"When I get something in my head, I go after it with extreme passion and I went after this for a decade with extreme passion," Salerno, who reportedly negotiated 7-figure deals for each edition of "Salinger," said during a recent weekend interview.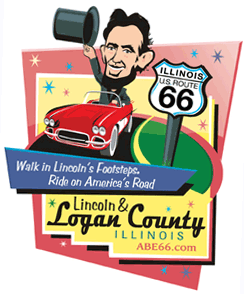 Salerno has come as close as anyone to giving the public a peek into the safe in Cornish, N.H., where Salinger allegedly stashed his unreleased manuscripts. Citing two independent sources, he has alleged that several more Salinger books are on the way, including new material on Holden Caulfield and on the Glass family that Salinger featured in "Franny and Zooey" and other books. No one, so far, has disputed Salerno. Salinger's longtime publisher, Little, Brown and Company, has declined comment. So has Salinger's son, Matthew.
The results of his work can be found, in part, in a 4-room office suite in Brentwood. There are rare editions of Salinger books, including a reviewer's copy of "Franny and Zooey" that includes the critic's handwritten notes ("Owes a lot to Faulkner," reads one comment). He has a rejection slip The New Yorker sent to Salinger, informing him they were not interested in "The Catcher In the Rye." He has folders marked "Personal Letters," "Divorce Papers" and "The Vault/The Safe."
Salerno interviewed hundreds of people and has amassed hundreds of documents, letters and photographs. For a time, he had an agreement with a Salinger family member -- Salerno won't say who -- to cooperate on the project, but the deal fell through. But "Salinger," the book and movie, still features notable new material:
Photographs, letters and other materials from Salinger friend Paul Fitzgerald, whose close bond with the author lasted from World War II to 2010, the year Salinger died. (Paul Fitzgerald died just months later.) Fitzgerald's son, John, said in an email that his father had always respected Salinger's privacy, but that the family also believed it was time to "shed light" on misinformation. "After many lengthy conversations with Mr. Salerno, I knew that this would be the very vehicle to do so," he said.

The great prize was a World War II snapshot so tiny that no one at first could make out what it contained. "He (John Fitzgerald) called up and he said, 'I don't know what it is. It looks like he's at a table,'" Salerno said. "I remember sending out my assistant to run out and buy a magnifying glass."

There was indeed a table, with an open notebook or journal on top, in or near a forest. A mustachioed Salinger looks up with a warm but careful smile, a cigarette in hand. Salerno verified that the snapshot was the only known photo of Salinger working on "The Catcher in the Rye." (A caption on the back reads: "The writer in our outfit, Jerry Salinger, taking time out to pose").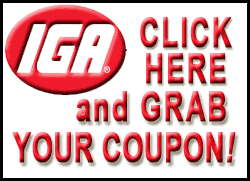 The end of a decades-long silence by a woman who as a teen in the 1950s formed an intense bond with Salinger and was a model for the title character in his story "For Esme -- With Love and Squalor." Jean Miller spoke at length about their relationship and provided letters Salinger sent to her.

"I felt now I was in a position to tell my side of the story without, as Salinger was dead, betraying him," Miller said in an email. "I trusted Shane to tell my story. He had worked on this for so many years. He had Salinger's best interest at heart. He was not one of these parasites chasing down Salinger."

Unprecedented detail about his war years and brief, first marriage.

The discovery, based on an interview with the widow of TV and movie director Peter Tewksbury, that Salinger strongly considered allowing Tewksbury to adapt "Esme" into a feature film.
Salerno was born in Memphis, Tenn., in 1972, and was raised primarily by his mother as the family moved from Memphis to Washington, D.C. to San Diego. He went to the movies all the time -- "theaters were kind of like a babysitter" -- and cites two films as fundamental -- the blockbuster "The Empire Strikes Back" and a cult thriller, "Thief," Michael Mann's feature debut.