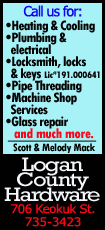 Nixon had admitted making mistakes, but Frost put down his clipboard and pressed his subject on whether that was enough. Americans, he said, wanted to hear him own up to his misdeeds and acknowledge abusing the power of the White House.
"Unless you say it, you're going to be haunted for the rest of your life," the British broadcaster told Nixon.
What came next were some of the most extraordinary comments ever made by a politician on television. For Frost, who died Saturday, it was the signature moment of an illustrious television career that spanned half a century and included interviews with a long list of the world's most powerful and famous, including virtually every British prime minister and U.S. president of his time.
A natural at TV hosting, he seemed to effortlessly inhabit the worlds of entertainment and politics. As a satirist, a game show host and a journalist, he disarmed others with unfailing affability and personal charm.
"He had an extraordinary ability to draw out the interviewee, knew exactly where the real story lay and how to get at it," former British Prime Minister Tony Blair said. Frost, he added, "was also a thoroughly kind and good-natured man."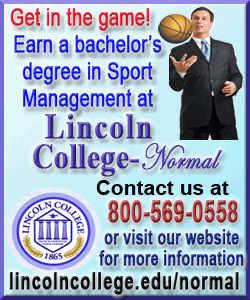 Blair's former communications chief, Alastair Campbell, added on Twitter that Frost was one of the best interviewers "because his sheer niceness could lull you into saying things you didn't intend."
Frost, 74, died of a heart attack Saturday night aboard the Queen Elizabeth cruise ship, where he was due to give a speech, his family said in a statement sent to the BBC. The cruise company Cunard said its vessel left the English port of Southampton on Saturday for a 10-day cruise in the Mediterranean.
Prime Minister David Cameron, one of the first public figures to send condolences, called Frost "both a friend and a fearsome interviewer." BBC executives lauded him as "a titan of broadcasting" -- both for beginning a tradition of satirizing politics and for establishing a more confrontational interview style.
Frost began his career almost fresh out of college as the host of an early 1960s BBC satirical news show "That Was The Week That Was," then a pioneering program that ruthlessly lampooned politicians. The show gained a wide following, and Frost's signature greeting, "Hello, good evening and welcome," was often mimicked.
Frost was popular in Britain and was gaining a foothold on U.S. television, but it wasn't until 1977, when he secured the interviews with Nixon, that he became internationally known.
The interviews were groundbreaking for both Frost and the ex-president, who was trying to salvage his reputation. At the time, they were the most widely watched news interviews in TV history.
"That was totally off-the-cuff," Frost later said of his question that prompted Nixon's contrite comments. "That was totally ad-lib. In fact, I threw my clipboard down just to indicate that it was not prepared in any way. ... I just knew at that moment that Richard Nixon was more vulnerable than he'd ever be in his life. And I knew I had to get it right."