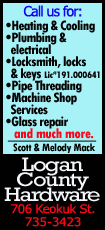 Atlanta Fire Rescue spokeswoman Janet Ward tells The Associated Press the Tuesday morning blaze involved an escalator in Concourse T, filling the area with heavy smoke. She said passengers were being re-routed to other concourses at Hartsfield-Jackson Atlanta International Airport, the world's busiest airport.
Ward said two firefighters were taken to a hospital with injuries she described as minor. She says they were hurt when they slipped in water.
There were no reports of any other injuries in the 5 a.m. fire.
Reese McCranie, a spokesman for Hartsfield-Jackson Atlanta International Airport, told WAGA-TV shortly after 6 a.m. that the fire had been contained.
Copyright 2013 The Associated Press. All rights reserved. This material may not be published, broadcast, rewritten or redistributed.