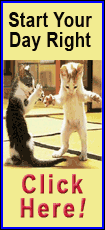 About 500 students and staff at the Amherst campus on Monday sliced, diced, pitted and peeled 150 varieties of fruit to create a salad weighing more than 15,000 pounds. The salad was mixed in a 15-foot diameter swimming pool.
It included 20 varieties of apples weighing more than 3,600 pounds; 19 varieties of melon weighing more than 2,500 pounds; peaches, bananas, oranges and berries as well as more exotic fruits including quince, passion fruit and rambutan.
A Guinness Books of World Records representative certified the record.
UMass in recent years has started the semester with record-breaking seafood stews and stir fries.
Copyright 2013 The Associated Press. All rights reserved. This material may not be published, broadcast, rewritten or redistributed.