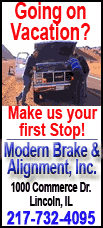 The Defense Ministry said Tuesday that it, together with the U.S. Defense Department, had carried out a "successful test" in the Mediterranean and on an air force base in central Israel.
Russian state-owned news agencies earlier said Russian radar systems had detected two "ballistic objects" fired from the central Mediterranean toward the eastern part of the sea.
The United States, which has warships in the Mediterranean, is considering strikes against Syria for an Aug. 21 alleged chemical weapons attack in a Damascus suburb.
Copyright 2013 The Associated Press. All rights reserved. This material may not be published, broadcast, rewritten or redistributed.