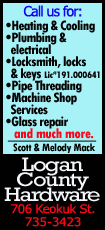 "I can't tell which knee is injured," she said in a statement released through her U.S. team. "That's a good sign."
The four-time World Cup overall champion returned to the slopes over the weekend nearly seven months after her injury. She eased her way back with two gentle and relaxed training runs. The next day, she revved it up a little more, taking a few gradual turns along the course in Portillo, Chile.
Her surgically repaired right knee held up fine. So much so that Vonn now envisions some slalom gate training by the time the two-week camp with the ski team ends.
The reigning Olympic downhill champion shredded her anterior cruciate and medial collateral ligaments during a crash at the world championships in Schladming, Austria, last February. She wasn't supposed to even begin thinking about stepping back into ski boots until at least November.
But her knee has progressed so much and so fast that she's significantly bumped up her timetable. Vonn plans on returning to the World Cup circuit for the races in Beaver Creek, Colo., in late November.
"I've crashed a lot in my career and I'm just getting back up as fast as I can," said Vonn, who made headlines in March by announcing she was dating Tiger Woods. "Unfortunately, it's taken me seven months to get back up this time, but I was really excited to get back out there. It feels like the right time and my body feels ready."
Vonn had plenty of company on the course in Chile, joining fellow skiers Julia Mancuso, Stacey Cook, Leanne Smith and Laurenne Ross.
The 28-year-old Vonn arrived on Saturday and promptly headed for the hill, not wanting to waste time after being cleared. She took it easy at first, with nothing too extreme.
On Sunday, she tested herself some more, gently arcing into turns on the flatter sections of the hill. This was Vonn's version of caution.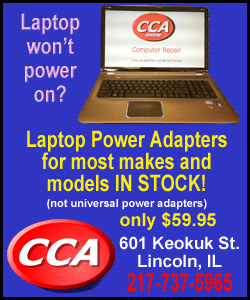 "I usually go from zero to a hundred," she said. "I'm not good in between, so this is going to be a challenge."
It could turn into an historic season for Vonn -- knee willing, of course. She's just three wins shy of tying Austrian great Annemarie Moser-Proell's women's mark of 62 World Cup victories.
And then there's the Sochi Games, where her expectations remain high as ever.
"I'm going to be back just as good, if not better, than I was before," Vonn recently said.
As for her wipeout, she's watched it over and over again, trying to figure out what exactly happened. Here's the short take: Cruising along, Vonn hit a patch of softer snow that caused her right ski to stop and then buckle. She then flipped over her ski tips.
"I've had crashes that were honestly much worse than this one," Vonn said.
Seven months ago, it looked as if the Olympics might be out of the question. Or, if she did make it into the starting gate, she wouldn't be the same skier who won the downhill at the Vancouver Games four years ago.
But she's made a rapid recovery, her knee already "98 percent" healthy compared to her good one. She also no longer needs to ice her knee after a workout.
"I knew I would get to this point. I just didn't know how long it would take me," Vonn said. "I didn't know how fast or slow the recovery process would be. But I always knew I'd be back. I never really doubted it. I'm really happy that I'm finally 100 percent and I'm not injured anymore."
[Associated Press; By PAT GRAHAM]
Copyright 2013 The Associated Press. All rights reserved. This material may not be published, broadcast, rewritten or redistributed.