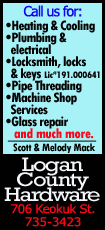 After Hernandez made a pitch to Alex Gordon, Mariners manager Eric Wedge and a trainer rushed to the mound.
They had a brief conversation with Hernandez and he was replaced by Oliver Perez. The team announced the injury was a cramp in his lower back.
Hernandez, the 2010 American League Cy Young Award winner, struck out Mike Moustakas in the sixth for his 200th strikeout, the fifth consecutive season he has reached that mark.
He had thrown 105 pitches in 6 2/3 innings and Seattle was trailing 3-1.
Copyright 2013 The Associated Press. All rights reserved. This material may not be published, broadcast, rewritten or redistributed.