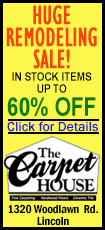 Brandon McCarthy pitched a five-hitter for his second complete game of the season, but the Diamondbacks managed just four hits in a 4-1 loss to the Toronto Blue Jays on Monday.
The Diamondbacks have dropped four of five to lose ground in the NL West and wild card races. They managed only eight runs in those five games, all at home against teams with worse records.
"The offense this homestand has not been good. Everybody is that damn good? Come on," manager Kirk Gibson said. "Everybody isn't Cy Young and sometimes you have to beat Cy Young."
Esmil Rogers pitched 6 1-3 innings of one-hit ball for Toronto, which has won six of eight. Edwin Encarnacion hit a two-run shot in the ninth for his 35th homer.
Rogers (4-7) struck out five and walked one in one of his best games of the season. It was his first victory since June 18 against Colorado.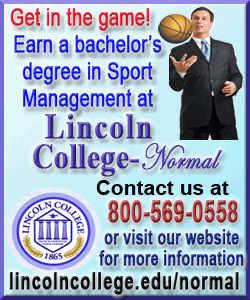 The 28-year-old Rogers said the key was an effective two-seam fastball and sinker. He got 11 outs from 10 groundballs.
"I've been working on that, getting my confidence back. I got the opportunity to throw so many in the count, whenever I wanted," he said. "I was thinking about it like 'Be down in the zone and everybody's going to swing at it.'"
Arizona hit into four double plays, including an inning-ending one in each of the last three frames.
Rogers and McCarthy locked up in an unlikely pitchers' duel. Both entered with a 5.03 ERA and three victories each.
Toronto jumped on McCarthy (3-9) for two runs in the second, with the bottom of the lineup doing the damage. Kevin Pillar singled in Moses Sierra with two out and No. 8 hitter Anthony Gose followed with a triple off the wall in center field.
"I did a good job of getting back, especially after that second inning. I was able to put it back together," McCarthy said. "It's not a good feeling in the ninth. With Encarnacion up, caution should be the name of the game there and I let him put the game out of reach."
Arizona finally chased Rogers in the seventh. Tony Campana got on with a leadoff walk and stole second. Rogers then struck out Adam Eaton before he was replaced by Sergio Santos.
Manager John Gibbons decided to pull Rogers, though he had allowed only a hit and a walk while throwing 83 pitches.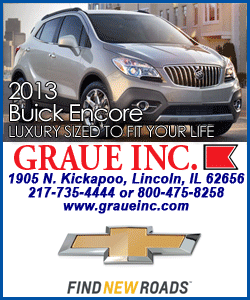 "He threw a good game, but when you have a guy going like that, you have to try and make an adjustment on him and we didn't do that," Gibson said.
Santos walked Paul Goldschmidt to put runners on first and second, and then turned a double play when Eric Chavez grounded back to the mound.
"Guys are playing hard, trying to have good at-bats," Goldschmidt said. "It just hasn't been as consistent as we would like. When you are not consistent you are not going to win a ton of games. You will win here and there, and that's what happened. As a whole the last couple of games, not good enough to win."
McCarthy retired 16 in a row before Ryan Goins reached on a leadoff single in the ninth. Encarnacion then drove the next pitch over the wall in left, making it 4-0 and giving him 101 RBIs on the year.
"He's dangerous," Gibbons said. "Eddie's not just a slugger. Eddie goes up there with a plan. He's really a student of hitting."
The Diamondbacks rallied in the bottom half against Aaron Loup. Cliff Pennington reached on a leadoff double, advanced to third on a wild pitch and scored on Willie Bloomquist's pinch-hit single.
The Blue Jays then brought in closer Casey Janssen, who walked pinch hitter A.J. Pollock before retiring three in a row for his 27th save. He is tied with Kelvim Escobar for fifth on Toronto's career saves list.
NOTES: RHP Matt Langwell, the player that completed the Diamondbacks' trade with Cleveland in which Arizona sent outfielder Jason Kubel to the Indians, reported to the team. The Diamondbacks transferred OF Cody Ross to the 60-day disabled list with a dislocated right hip to make room for Langwell on the 40-man roster. ... Pennington, who played shortstop, had to go far to his left well behind second base to get to a grounder from Gose, and still managed to throw out Gose on a very close play at first base in the fifth inning. ... RF Gerardo Parra turned in another outstanding defensive play, sliding to catch a sinking fly ball from Goins in the sixth. ... Toronto is set to call up pitchers Kyle Drabek, Ricky Romero, Jeremy Jeffress, Luis Perez and catcher Mike Nickeas from Triple-A Buffalo.
[Associated Press; By JOSE M. ROMERO]
Copyright 2013 The Associated Press. All rights reserved. This material may not be published, broadcast, rewritten or redistributed.