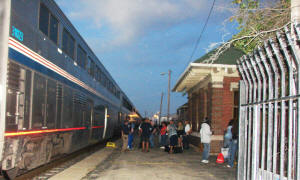 Salt Creek bridge issue leads to trains loading and unloading in Lincoln on Tuesday

Send a link to a friend
[September 03, 2013] Amtrak southbound Train 421 arrived in Lincoln on time Tuesday at 4:45 p.m. and may have kept on time had it kept going. The train loaded with passengers was on its way to St. Louis and San Antonio, with stops in Springfield and several Illinois cities.
However, the train did not leave Lincoln. The engineer was warned that the railroad bridge crossing Salt Creek south of Lincoln was declared unsafe and is being closed for at least 12 hours.

Passengers going to Springfield and St. Louis were waiting for a bus to ferry them to Springfield. Those who needed to go farther boarded another train to take them as far as St. Louis.

Passengers traveling beyond St. Louis waited for a train back to Chicago to board another train that would take an alternate route.

Passengers on the northbound 8 p.m. train were bused to Lincoln from Springfield to board the train returning to Chicago. The passengers on the southbound train arriving Lincoln at 8:02 p.m. were bused to Springfield to board a train that terminates in St. Louis.

Passengers were hanging out on the platform at the Lincoln Amtrak station, and some even wandered into downtown Lincoln to get a pizza at Sorrento's.

The 8 p.m. southbound train arrived right on time, but then waited north of Keokuk for space to open up for its passengers to disembark for the buses.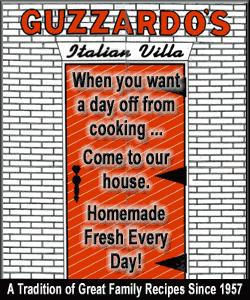 Trains pulled in and out at the station for loading and unloading.
As the more populated trains unloaded, there were about 300 passengers filling the platform, making it seem more like the big city for an evening.
No word has been received yet if the Salt Creek bridge will be open Wednesday or will require a longer closure.
[By CURT FOX]