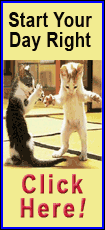 The Handelsblatt business daily says UAW President Bob King and five other officials were at VW's headquarters in Wolfsburg, Germany, to meet with the employee relations chief.
The newspaper cites "trustworthy circles" in saying that they discussed a German-style works council.
The UAW has been trying to organize the factory's roughly 3,000 workers. King has said organizing plants of foreign-based automakers is crucial to the union's survival.
VW spokesman Tony Cervone (Sir-VONE) says VW is looking at ways to give workers a voice in plant operations. He says a decision on union representation would be up to the workers.
Messages were left Tuesday for a UAW spokeswoman.