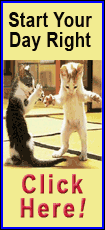 Every best picture winner since 2007 has played at the Toronto International Film Festival, from "No Country for Old Men" to last year's winner, "Argo." While other late summer festivals like Telluride can claim to have been first with many Oscar winners, Toronto is the largest, most expansive launch pad of the fall movie-going season.
This year's festival, a 10-day affair beginning Thursday with the premiere of the WikiLeaks drama "The Fifth Estate," with Benedict Cumberbatch as Julian Assange, promises to be no different. There are 146 feature films making their world premiere, including the highly anticipated adaptation of Tracy Letts' Pulitzer Prize-winning play "August: Osage County," with Meryl Streep and Julia Roberts; "Dallas Buyers Club," with Matthew McConaughey as an industrious Texan diagnosed in the '80s with HIV; and the kidnapping drama "Prisoners," with Hugh Jackman and Jake Gyllenhaal.
"It's like the major leagues. That's how it feels," says Gyllenhaal, who's also premiering another film with "Prisoners" director Denis Villeneuve, the experimental Jose Saramago adaptation "Enemy." "It's so big that it's hard to have perspective."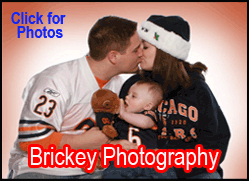 Many films that have just recently screened at Telluride or Venice will also come to Toronto, including Alfonso Cuaron's space odyssey "Gravity," with Sandra Bullock and George Clooney; Steve McQueen's slavery epic "Twelve Years a Slave"; and Jason Reitman's "Labor Day," a drama about a mother's (Kate Winslet) run-in with an escaped convict (Josh Brolin).
No awards are handed out at Toronto, but Academy Awards handicapping is rampant. Still, seeking an Oscar is far from the only motivation at one of the world's most elite platforms for ambitious cinema, one laid out for both Hollywood industry frenzy and cinephile gluttony.
"A lot of that does begin in Toronto because our audience here has become known for having a good nose for quality films and finding films like 'Slumdog Millionaire,' 'The King's Speech,' 'Argo' and 'Silver Linings Playbook' -- even going back to 'American Beauty' in 1999," says Cameron Bailey, TIFF artistic director. "I would hope that the attention is never limited to those films that might be in the horse race because there's a lot more going on here."
In addition to premieres of fall heavyweights such as Ron Howard's Formula One drama "Rush" and the brawny, action-heavy biopic "Mandela: Long Walk to Freedom," there are dozens of high-profile films seeking distribution deals with a Toronto premiere.
Matthew Weiner, the "Mad Men" creator," will premiere "You Are Here," a story about two longtime best friends played by Owen Wilson and Zach Galifianakis. For many filmmakers like Weiner, a premiere in Toronto is the culmination of years of work. He penned the script's first draft in between seasons as a writer on "The Sopranos," long before "Mad Men" made him famous.
"I am probably selfishly overwhelmed with the thought of having an audience see the movie for the first time," says Weiner. "I have very high expectations not on its reception, necessarily, but on what will be going on emotionally for me."