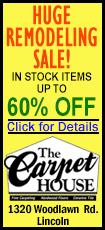 Christie is headlining three fundraisers in Texas for the RNC on Sept. 9. Organizers say the events include a breakfast in Dallas, a luncheon in San Antonio and a reception in Houston.
Christie is a longtime fan of the Dallas Cowboys and plans to attend the Cowboys' home opener on Sept. 8 with Ray Washburne, a Dallas businessman and the RNC's finance chairman. The Cowboys kick off against the New York Giants, who play in Christie's home state.
Christie faces Democratic state Sen. Barbara Buono (BWOH'-noh) in November's election. The governor is considered a potential Republican presidential candidate in 2016.
[Associated Press; By KEN THOMAS]
Copyright 2013 The Associated Press. All rights reserved. This material may not be published, broadcast, rewritten or redistributed.