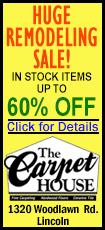 (Copy of questionnaire responses)

How Many Employees: 4 part-time

Facebook Page: marytoddshallmark

How long have you been a Chamber member?
15 Years

I joined the Chamber because…
I wanted to be able to redeem Chamber Bucks.

Why did you decide to invest in Logan County?
Because my husband already had a business in Logan County.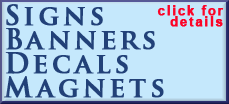 What products and services do you offer to Logan County?
We have a wide range of gifts that are for any occasion. Some of our selections include Wedding, Birthday, Anniversary, Bereavement, and Baby.

Five "Did you know?" Facts about Mary Todd Hallmark

1. The business is named after Abe Lincoln's wife.

2. We now carry Vera Bradley.

[to top of second column]
3. Mary Todd's Hallmark has another business located inside it… Merle Norman Cosmetics.

4. We do free gift wrapping.

5. We have one of the largest gift selections under one roof; much larger than typical Hallmark stores.

Contact person: Julie, 217-732-7504
[Text copied from file received from the Lincoln/Logan County Chamber of Commerce]