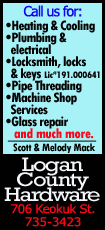 The U.S. Transportation Security Administration said Wednesday that it will expand faster screening lanes to 100 airports by year end, up from 40 now. The agency says the expansion is part of its attempt to make screening more effective by breaking away from a single approach at all airports.
Under the Pre-Check program, qualified passengers don't have to remove their shoes, light jackets and belts. They can keep laptops in cases, and liquids and gels in their carry-on bags
TSA says more than 15 million passengers have used Pre-Check since it started in October 2011.
Pre-Check is open to U.S. citizens who belong to frequent-flier programs of participating airlines or a government trusted-traveler program, and to Canadian citizens who belong to the U.S. Customs and Border Protection's NEXUS program.