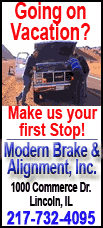 September is packed with events that could derail the stock market's 16 percent gain this year.
There's a report on employment, a debate on attacking Syria, and a federal budget deadline that could become a prelude to another fight over the debt ceiling.
And then there's a crucial meeting of the Federal Reserve. Investors have spent all summer wondering whether the Fed will announce plans to start phasing out its support for the economy at the end of the meeting.
In May, Fed Chairman Ben Bernanke said that the central bank was prepared to cut back its bond-buying program if the economy looked strong enough. Wall Street has been awash with speculation over the Fed's timing ever since. In every big market move this summer, traders and investors thought they saw Bernanke's influence.
September is historically a tough one for the stock market. Since 1945, the Standard & Poor's 500 index has fallen in September nearly six in every 10 times. On average, it has lost 0.6 percent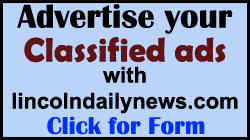 Here's a look at events that could shake markets this September. In tribute to Bernanke's sway, the events are rated on a scale of 1 Bernanke (No biggie) to 5 Bernankes (Uh-oh).
The U.S. jobs report: Sept. 6
Rating: 3 Bernankes.
The government's employment report is always a big event for markets, but this one is special: it's the last major economic report before the Fed's monthly meeting. That's when many in the market think the Fed will decide to ease off its huge bond-purchasing program, which has kept interest rates at historic lows and helped the economy and the stock market. But if the report shows a weaker job market, the Fed may postpone those plans. As a result, some traders say a hiring slowdown could jolt stocks up.
Confused? So are many investors.
U.S. Congress debates Syria strike: Sept. 9.
Rating: 2 Bernankes.
Congress officially returns from summer vacation Sept. 9, and Syria will likely be at the top of the agenda. President Barack Obama has asked for Congress to support a military strike against President Bashar Assad's regime for allegedly using chemical weapons in its civil war.
Investors say they're concerned about the consequences of a military strike. A wider conflict would likely drive up oil prices, pinching U.S. consumer spending. And when oil prices soar, stock prices fall.
On August 27, the price of oil climbed above $109 a barrel, its highest level in more than two years, on speculation that a U.S. attack on Syria was imminent. The Dow Jones industrial average fell 170 points, or 1 percent, to 14,776 that day.
The Fed meeting: Sept. 17-18.
Rating: 3 Bernankes.
Many on Wall Street think this is the meeting in which the Fed agrees to start winding down its $85 billion in monthly bond purchases. Traders had the last few months to prepare for it. So if the Fed acts as expected, the stock market is likely to respond with "a collective yawn," says Sam Stovall, chief equity strategist at S&P Capital IQ.