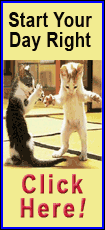 A new study by the online service Bankrate.com found that Georgia is the most costly state in the country for car owners, followed by California. Oregon and Alaska are the cheapest.

In Georgia, the average driver spends $4,233 per year to operate a car or truck, more than $1,000 above the national average. The Peach state was tops for two reasons: High taxes and fees charged on vehicles, and the sprawling Atlanta metro area with long commutes that use up a lot of gas, according to the study.

To do the study, Bankrate calculated state taxes and fees, average repair costs, gasoline costs including commuting distance, and insurance cost per vehicle.

Drivers can't do much about taxes and fees. But there are ways to cut down on gasoline and insurance costs, and to avoid costly auto repairs.

Consumer Reports magazine said last week that drivers can follow their cars' maintenance schedule to hold off costly repairs down the road. To save on gas, consumers can buy more efficient vehicles, accelerate slowly from stop lights, combine trips so they drive less, and keep tires fully inflated so they roll better.
Saving on insurance is a bit more complex. Before you buy a car or truck, check to see what its loss rates are. Vehicles with high loss rates inflict a lot of damage on other cars, are costly to repair, and have higher injury rates in crashes than other vehicles, said Jeff Blyskal, senior writer at Consumer Reports. Large SUVs like the Chevrolet Tahoe hybrid generally have lower loss rates than expensive sports cars such as the Ferrari California convertible.
Loss rates per vehicle can be found at the Highway Loss Data Institute's website at. The most recent data is for 2009-2011.

You also can save on insurance by making sure you're getting all available discounts, especially if you don't drive a lot. Most companies offer discounts to consumers who buy both a car and homeowners policy from them. Also, you can comparison shop, and reduce deductibles, especially if you're a good driver, Blyskal said.

The Bankrate study suggests drivers in Georgia need to employ whatever cost-saving tactics they can come up with.
Taxes and fees on cars in Georgia average $1,952 per year, nearly double the national average, said Chris Kahn, Bankrate's research editor.

Also, the Atlanta metro area covers 10 counties and lacks widespread public transportation, so commuters drive farther than in most other metro areas. In Georgia, the average highway miles traveled per person is 11,500 per year, about 1,400 above the national average, Kahn said.

In addition, Georgia's gas prices ran about 10 percent above the national average last year, repair costs were about 9 percent higher, and insurance was around the national average.

California, the second-most- expensive state at $3,966 per year, also had high state taxes and fees, and its repair and insurance costs were higher than Georgia, according to the study. While gas prices generally are the highest in the Lower 48 states, Californians as a whole don't drive as much per capita as Georgians, Kahn said. As a result, annual gasoline costs were $980 in California, below the national average of $1,028.

Drivers in states with lower ownership costs benefit from low taxes and fees on cars, as well as no sales tax. Oregon's annual cost of driving was only $2,204, about $1,000 below the national average. Taxes and fees on cars total just $157 per year, the study showed. Car ownership costs $2,227 in Alaska, which has no sales tax and car taxes and fees that total $202.

The five most expensive states for car owners and the average cost of ownership, according to the Bankrate study:
| | |
| --- | --- |
| Georgia | $4,233 |
| California | $3,966 |
| Wyoming | $3,938 |
| Rhode Island | $3,913 |
| Nevada | $3,886 |
The five least-expensive states and the average cost of car ownership:
| | |
| --- | --- |
| Oregon | $2,204 |
| Alaska | $2,227 |
| South Dakota | $2,343 |
| Montana | $2,660 |
| Indiana | $2,698 |
National average, $3,201
[Associated Press; By TOM KRISHER]
Copyright 2013 The Associated Press. All rights reserved. This material may not be published, broadcast, rewritten or redistributed.