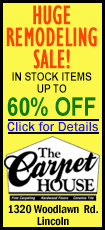 P&G, the world's largest consumer product maker, is known for its premium products like Tide and Bounty that cost more than competitors but are perceived by customers to be of higher quality.
But as growth in developed markets has slowed and P&G expands in emerging markets, the company has been working to become more balanced in its offerings, with more goods at both the low and high end of the price spectrum.
"There are consumers for whom a lower price is a more critical element of their personal value equation," said CEO A.G. Lafley at a Barclays conference in Boston on Wednesday. "We need to have brands and products that are relevant for them as well, and we increasingly will."
Tide Simply Clean and Fresh is one of a number of new detergent products P&G plans to introduce in February 2014, Lafley said at the conference. Other new products include a new Tide Plus collection that updates all existing liquid Tide detergents; Tide Ultra Stain release, which can be used both as a pretreatment for stains as well as as a detergent; extra-large tubs of Tide Pods; single-dose units of Gain detergent; and Tide Oxy, a stain remover that can be used on laundry as well as around the house.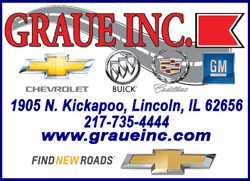 Lafley said he hopes Tide Simply Clean and Fresh will succeed similar to the model of Bounty Basic and Charmin Basic, both introduced in 2005. Those products are offered for 25 percent less than normal Bounty and Charmin and now make up about 15 percent of overall brand sales, with better profit margins than their parent brands.
P&G didn't give specific pricing information for Tide Simply Clean and Fresh but said it will be "mid-tier" as opposed to premium. P&G sells the most laundry detergent in North America by far, with 56 percent of the market, according to Euromonitor.
P&G's other detergent brands in North America include detergent brands include Cheer, Era and Dreft. Its closest competitors, Sun Products, which makes All and Wisk and Church & Dwight, which makes Arm & Hammer detergent, have market share percentages only in the teens.
But the "mid-tier" North American laundry segment is about a $2 billion segment that P&G is "underdeveloped" in, Lafley said. Total spending on laundry detergent in North America is about $8.6 billion, according to research firm Euromonitor International.
But some fear that a lower-priced Tide will eat into regular-priced Tide revenue.
"I think it's an appropriate admittance that they have to go after a lower price point," said Bernstein analyst Ali Dibadj. "The issue is you will get some cannibalization of the high-end brand."