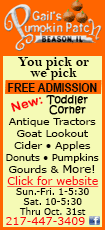 Campbell Soup Co. says it will start offering K-cup soup packs that can be made with Green Mountain's popular single-serve coffee machines. The soups include a K-cup pack of broth that is brewed over a packet of dry pasta and vegetables.
"It's delicious soup at the touch of a button," Campbell CEO Denise Morrison said in a phone interview.
Green Mountain says its machines are designed so that the system is cleansed by the brewing process, meaning there wouldn't be a danger of the soup and coffee flavors mixing. In addition to coffee and tea, Green Mountain also offers K-cups for fruit drinks and hot cocoa.
Nutrition information for the K-cup soups wasn't available because the companies are still working through the product details, a Campbell representative said. But the companies are calling the soup packs a "snack."
Campbell and Green Mountain say they'll launch three varieties next year, including Chicken Broth & Noodle.

Campbell, based in Camden, N.J., has been trying to reinvigorate sales of its flagship soup business with new flavors and packaging designed to appeal more to people in their 20s and 30s. Its "Go" soups, for example, come in flavors such as Moroccan Style Chicken and in pouches that can be microwaved.