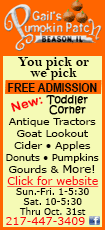 GM says it sold almost 276,000 cars and trucks last month.
Nearly all automakers are reporting double-digit sales gains as August shapes up to be another strong month for the industry. Ford and Chrysler reported 12 percent increases, while Toyota was up 23 percent. All major automakers report August numbers on Wednesday.
Sales of GM's top-selling Chevy Silverado pickup were up nearly 14 percent, while sales of the Chevy Sonic subcompact rose almost 31 percent.
Cadillac brand sales were up nearly 38 percent, aided by new models. Buick sales were up 37 percent.