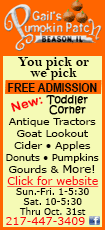 The U.S. bank sold 2 billion shares, or 1 percent, of China Construction Bank Corp., one of China's four major state-owned commercial lenders, for 5.70 Hong Kong dollars (73.5 cents) each. The shares were the last of its stake in the Beijing-based lender.
Over the past decade, Bank of America Corp. and other Western banks bought stakes in China's major state-owned commercial lenders ahead of their initial public offerings.
The investments were aimed at building relationships to help them expand in China but its banking industry has largely remained a closed shop to foreign institutions.

Still, Chinese bank shares have multiplied in value, earning their foreign investors billions of dollars in profits.
Bank of America, based in Charlotte, N.C., bought 9 percent of the Chinese bank in 2005 for $3 billion but in recent years has progressively reduced its stake.