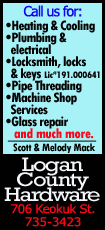 The 27 countries' combined gross domestic product grew 0.4 percent in the second quarter compared with the previous three-month period, when it shrank 0.1 percent, Eurostat said. The agency, which had last month estimated growth of 0.3 percent, said the revision was due to more complete data from several member states, with household spending underpinning the economic momentum in many countries.
Eurostat left unrevised its 0.3 percent growth estimate for the 17 countries sharing the euro currency. Compared with a year earlier, seasonally adjusted GDP was down by 0.5 percent in the eurozone and remained stable for the EU, revised up from estimated drops of 0.7 percent and 0.2 percent.
The revision came amid a string of recent positive data -- from increased business optimism to higher manufacturing output and retail sales -- that point to a steady increase in the bloc's economic activity.
"The recent sharp rise in consumer confidence suggests that spending growth is likely to pick up further in the coming quarters," Capital Economics analysts wrote in a research note to clients. They expect a further expansion of the economy in the third quarter, even though they warned "that the continued weakness of the labor market is likely to limit the pace of the consumer recovery."