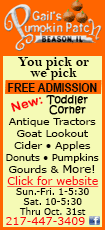 Taia already created a sensation in his native Morocco when he became the first Moroccan to publicly acknowledge his homosexuality in 2006 and a year later appeared on the cover of a newsmagazine under the headline "Homosexual, Against All Odds."
Taia, who lives in Paris where he has published novels including "Salvation Army," on which the film was based, took a calculated risk coming out in a country where gays can face jail.
'I am totally aware of how this subject is taboo in the Arab world," Taia said Tuesday in a phone interview from Venice, where his film premiered in the Venice Film Festival.
But he said his literary success gives him some legitimacy to discuss the role of gays and lesbians in society. The movie was filmed on location in Morocco, despite some tensions.
"I do go to Morocco and they do allow me to enter," Taia said. "If they do something to me, it is a risk for them, too."
"Salvation Army" is based on Taia's own life growing up poor and gay in Morocco. The protagonist, Abdellah, is aware of his homosexuality from an early age and must negotiate life in a country where his sexual orientation is not accepted but where homosexuality is practiced. Older men hit on him frequently.
The young Abdellah idolizes his older brother, who is favored among his family's nine children and gets a room of his own even as their mother sleeps in one room with the other eight siblings. Only when his brother abandons the family for a seaside waitress does Abdellah break free, eventually leaving Morocco.