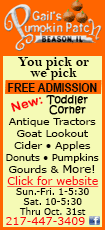 Child has created an iconic character that other thriller writers try to emulate but don't come close to matching. He has a talent for taking material that in the hands of other authors would be stale and cliched and making it seem fresh and original. This time, he takes a spin on his formula by waving a carrot in front of Reacher's face: a chance to settle down and stay in one place.
When Reacher asks about Turner, he finds himself accused of an assault from 16 years ago and slammed with news that he has a daughter from a relationship around the same time. Reacher has no memory of the woman who supposedly gave birth to his child, but he does know the man he's accused of assaulting. He immediately knows that he's being set up, but has no idea why. When Reacher demands to see Turner in prison, he's told that she doesn't want to see him under any circumstances.

Reacher has walked into a major conspiracy and the very powerful people behind it will not tolerate his meddling. How can he defeat an unseen enemy who anticipates his every move? For Reacher, the answer is to go into survival mode and fight back.