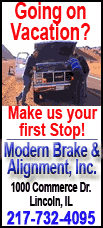 Chinese Vice Finance Minister Zhu Guangyao says such "military action would definitely have a negative impact on the global economy, especially on the oil price."
He spoke in St. Petersburg on Thursday ahead of a summit of leaders of the Group of 20 leading world economies.
He cited estimates that a $10 rise in oil prices could push down global growth by 0.25 percent.
He urged a negotiated U.N. solution to the standoff over allegations that Syria's government used chemical weapons against its own people, expressing hope that "the world economic balance will become more stable rather than more complex and more challenging."
Copyright 2013 The Associated Press. All rights reserved. This material may not be published, broadcast, rewritten or redistributed.