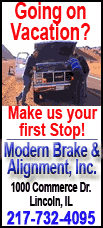 Parliament is to meet later Thursday to debate pulling out of the Rome Statute.
That debate is a reaction to the start of Deputy President William Ruto's trial next week at The Hague. Ruto and President Uhuru Kenyatta face charges of crimes against humanity for allegedly helping to orchestrate postelection violence in 2007-08 that killed more than 1,000 people.
Kenyatta, who was elected president earlier this year, faces trial in November.
Even if Kenya formally withdraws from the Rome Statute the country is still obligated to cooperate with the court for the two trials.
Copyright 2013 The Associated Press. All rights reserved. This material may not be published, broadcast, rewritten or redistributed.