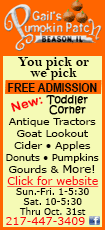 In a letter Thursday to the G-20 host, Russian President Vladimir Putin, Francis lamented that "one-sided interests" had prevailed in Syria, preventing a peaceful solution and allowing the continued "senseless massacre" of innocents.
Francis has ratcheted up his call for peace in Syria amid threatened U.S.-led military strikes following a chemical weapons attack.
He will host a peace vigil in St. Peter's Square on Saturday. On Thursday, the Vatican summoned ambassadors accredited to the Holy See to outline its position, calling for the respect for all minorities including Christians and that Syria's opposition forces distance themselves from extremists.
Copyright 2013 The Associated Press. All rights reserved. This material may not be published, broadcast, rewritten or redistributed.