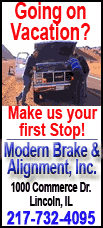 Today's highlight in history:
On Sept. 4, 1888, George Eastman received a patent for his roll-film box camera, and registered his trademark: "Kodak."
On this date:
In 1781, Los Angeles was founded by Spanish settlers under the leadership of Governor Felipe de Neve.
In 1886, a group of Apache Indians led by Geronimo (also known as Goyathlay, "One Who Yawns") surrendered to Gen. Nelson Miles at Skeleton Canyon in Arizona.
In 1893, English author Beatrix Potter first told the story of Peter Rabbit in the form of a "picture letter" to Noel Moore, the son of Potter's former governess.
In 1917, the American Expeditionary Forces in France suffered their first fatalities during World War I when a German plane attacked a British-run base hospital.
In 1948, Queen Wilhelmina of the Netherlands abdicated after nearly six decades of rule for health reasons.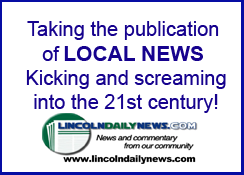 In 1951, President Harry S. Truman addressed the nation from the Japanese peace treaty conference in San Francisco in the first live, coast-to-coast television broadcast.
In 1957, Arkansas Gov. Orval Faubus used Arkansas National Guardsmen to prevent nine black students from entering all-white Central High School in Little Rock. Ford Motor Co. began selling its ill-fated Edsel.
In 1962, The Beatles, with new drummer Ringo Starr, recorded "Love Me Do" at EMI Studios in London. (The more familiar version with substitute drummer Andy White and Starr on tambourine was recorded a week later.)
In 1963, a Swissair Caravelle III carrying 80 people crashed shortly after takeoff from Zurich, killing all on board.
In 1971, an Alaska Airlines jet crashed near Juneau, killing all 111 people on board.
In 1972, U.S. swimmer Mark Spitz won a seventh gold medal at the Munich Olympics, in the 400-meter medley relay. "The New Price Is Right," hosted by Bob Barker, premiered on CBS. (The game show later dropped the "New" from its title and expanded from a half-hour to an hour.)
In 1998, Internet services company Google filed for incorporation in California.
Ten years ago: Miguel Estrada, whose nomination had become a flash point for Democratic opposition to President George W. Bush's judicial choices, withdrew from consideration for an appeals court seat after Republicans failed in seven attempts to break a Senate filibuster. Verizon Communications and two unions, the Communications Workers of America and the International Brotherhood of Electrical Workers, reached a tentative, five-year contract agreement after four months of talks.