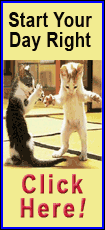 The star cornerback's return from knee surgery that has sidelined him nearly a year is set for Sunday, when Tampa Bay opens the season against the three-time All-Pro's old team, the New York Jets.
Revis has been looking forward to his debut in a new uniform since late April, when the Jets traded him to the Buccaneers, who signed him to a six-year, $96 million contract that makes him the highest-paid defensive player in the NFL.
The Bucs had the league's worst pass defense in 2012 and are counting on Revis and another offseason acquisition, All-Pro safety Dashon Goldson, to make a difference.
"It's finally here. I'm excited," Revis said Wednesday. "I'm not just excited about me getting back out there, but just this team. We've worked hard in training camp and we're ready for the season."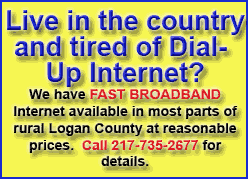 While it has yet to be determined how much the 28-year-old will play in his first game action since last Sept. 23, Revis said his surgically repaired left knee feels fine and he's optimistic he eventually will regain the form that made him one of the NFL's most dominant defenders before his injury.
"When I go out to practice, I just try to make plays like I have in the past. That's how I've got to approach it. I can't sit here and get down on myself if I don't, if I'm a step late on a play," the four-time Pro Bowl selection said. "I've just got to keep on improving and keep on building on me getting in shape and getting back to where I used to be playing at an elite level."
Barring a setback, Revis will start against the Jets.
Coach Greg Schiano has been encouraged by what he's seen in practice, but said he won't head into the game with "too much of preconceived notion" of how much Revis can play.
"Let's see what the conditions are, let's see how he's feeling. The other thing that always gets you is emotions. That can tire you out as well," Schiano said. "To try to make a predetermined plan wouldn't be prudent. I think we just have to play it by ear."
Meanwhile, Revis is doing everything he can help his teammates get ready for the Jets. He's provided tips about some of New York's defensive players to offensive coordinator Mike Sullivan and discussed some of the Jets' offensive playmakers with Goldson and the rest of Tampa Bay's overhauled secondary.
"I know these guys. I played against them every day in practice. So I've got a bunch of tips on those guys," Revis said. "And the good thing about it, I've been sharing them in our secondary. ... We will come into this game real comfortable. We really will, just from the experience I had there and knowing these guys."
The Jets, of course, know Revis, too.

Not that that necessarily helps, coach Rex Ryan said.
"Obviously, Darrelle was the premier corner in football. A physical player who shows up every day to compete. He's an excellent teammate, he's just tougher than heck. He was a joy to coach, I can tell you that much," Ryan said. "He probably leads a little differently. He's not as vocal, but every single teammate will recognize what he does. He doesn't let you catch a ball in walkthroughs. He's a tremendous competitor, and obviously one of the rare guys that you coach."
So now that one of the most dominant defensive players in football is on the other sideline, how does the Jets' offense approach Revis?
"It should be how do you attack him ... but it's probably more about how you defend against him," Ryan said. "Certainly you have to look at him differently than you look at any other corner."
Revis had 19 interceptions in six seasons in New York and helped the Jets to consecutive appearances in the AFC Championship Game in 2009 and 2010, Ryan's first two years as head coach.
The seventh-year pro appeared in two games before tearing the anterior cruciate ligament in his left knee against the Miami Dolphins last September.
The Bucs gradually increased his workload in practice during training camp, however Schiano held him out of preseason games in hopes of keeping him healthy for the start of the regular season.
The coach said he will not place any restrictions on Revis against the Jets.
"I think when you talk about someone like Darrelle Revis, you're talking about one of the elite level athletes in the world. So for me or anyone else to try to give him advice, I don't quite know how it feels to be that gifted, so it wouldn't be a good idea for me," Schiano said.
"The only thing I would talk to him about is our preparation," the coach added. "Give him all the tools that's necessary for him to go out and play within the scheme that we're playing."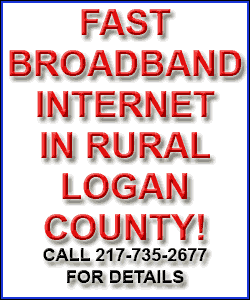 Ryan's not sure what kind of greeting Revis will receive at MetLife Stadium.
"I think certainly Jet fans respect the contributions that he made to our football team. There's no question about that, so I know how much they respect and admire him," the coach said. "But hey, he's in enemy colors now. It will be interesting."
Revis, drafted in the first round by the Jets in 2007, insisted he hasn't given much thought to returning the stadium as a visitor.
"I'm really not trying to think about that right now because that will be something in the moment at that time," the cornerback said, adding that he anticipates Ryan won't shy away from testing whether he's the same player.
"I know Rex very well. I know he's going to play hard-nosed football. He's an aggressive coach. He's going to let it rip Sunday, no matter who's across from him," Revis said. "And that's fine. He's a competitor, I'm a competitor. I think the biggest thing is me just going out there and playing."
[Associated Press; By FRED GOODALL]
Copyright 2013 The Associated Press. All rights reserved. This material may not be published, broadcast, rewritten or redistributed.