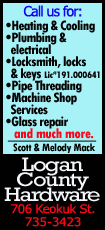 That opportunity comes Thursday night in the Mile High City, where the Ravens staged that sensational late comeback in the divisional playoff game last January before beating the Broncos in double overtime.
Anyone who says there is no carryover from previous seasons shouldn't bother watching this one, because it will disprove that theory -- big time.
"I think as a team, this is our year," said cornerback Rahim Moore, whose misplay on a deep pass to Jacoby Jones in the final minute of regulation helped Baltimore tie the postseason matchup. "I think we're going to do some big things. It's not going to be easy. Not at all. We have to remain the hunters. But we do have a chip on our shoulders, too."
Oddsmakers believe that's more of a boulder on their shoulder, and have installed Denver (tied No. 2, AP Pro32) as a 9-point favorite over Baltimore (No. 8, AP Pro32). The Ravens have had all kinds of offseason upheaval, particularly to the defense, which no longer has Ray Lewis, Ed Reed, Dannell Ellerbe, Paul Kruger and Bernard Pollard.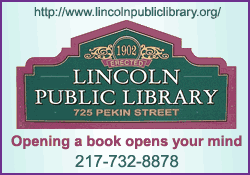 It's never wise to underestimate a defending champion, though. Peyton Manning might have his way with the retooled Baltimore defense, or the proud Ravens just might pull off a surprise as Super Bowl MVP Joe Flacco takes advantage of All-Pro linebacker Von Miller's absence due to suspension.
That spread is too high.
BRONCOS, 24-21
___
No. 16 Minnesota (plus 4 1-2) at No. 19 Detroit
Until further notice, pick Adrian Peterson against a bad defense.
UPSET SPECIAL: VIKINGS, 29-27
___
No. 5 New England (minus 10) at No. 29 Buffalo
The mismatch of the weekend. Bills never beat Patriots even when healthy, which they aren't.
BEST BET: PATRIOTS, 37-10
___
No. 32 Oakland (plus 9 1-2) at No. 11 Indianapolis
Another good choice for Best Bet.
COLTS, 27-13
____
No. 26 Philadelphia (plus 3 1-2) at No. 10 Washington, Monday night
This one gets lots of eyeballs as RG3 returns and Chip Kelly's Quack Attack debuts for Philly.
REDSKINS, 22-20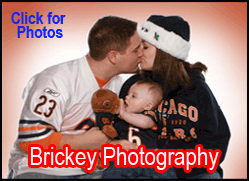 ___
No. 7 Green Bay (plus 4 1-2) at No. 1 San Francisco
Are Niners a little full of themselves? Seems so, but maybe cockiness is warranted.
49ERS, 30-28
___
No. 25 Tennessee (plus 7) at No. 17 Pittsburgh
Two of 2012's biggest flops. Steelers at home get the edge in close one.
STEELERS, 19-17
___
No. 4 Atlanta (plus 3) at No. 12 New Orleans
Emotional return of coach Sean Payton mimics emotional return of Saints to Big Easy after Hurricane Katrina.
SAINTS, 37-35
___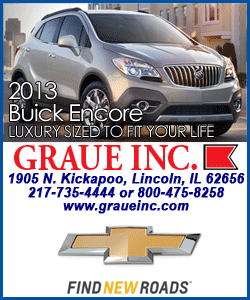 No. 2 (tie) Seattle (minus 3) at No. 23 Carolina
Seahawks don't always travel well to East Coast. Shouldn't matter for an opener, though.
SEAHAWKS, 23-14
___
No. 24 Arizona (plus 4 1-2) at No. 18 St. Louis
Rams continue 2012 mastery within division.
RAMS, 20-13
____
No. 20 Tampa Bay (minus 3) at No. 30 New York Jets
Revis returns to his old island, uh, house, and cleans up.
BUCCANEERS 24-10
___
No. 13 New York Giants (plus 3) at No. 15 Dallas
Giants always win in Jerry's house.
GIANTS, 31-27
___
No. 9 Cincinnati (plus 3) at No. 14 Chicago
Tough place for AFC contender Bengals to open.
BEARS, 17-13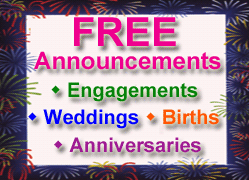 ___
No. 22 Miami (pick-em) at No. 28 Cleveland
Tough preseason for Dolphins, but good start to regular season.
DOLPHINS, 16-13
___
No. 6 Houston (minus 3 1-2) at No. 27 San Diego, Monday night
Texans believe they are Super Bowl capable. Such teams don't lose such games.
TEXANS, 27-16
___
No. 21 Kansas City (minus 3 1-2) at No. 31 Jacksonville
A pair of 2-14 teams from last year. Only Chiefs headed in right direction.
CHIEFS, 20-9
___
2012 RECORD:
Against spread: 120-127-7. Straight up: 166-96-1
Best bet: 9-8-2 against spread, 13-6 straight up.
Upset special: 11-8 against spread, 9-10 straight up.
___
AP NFL website: http://www.pro32.ap.org/
[Associated Press; By BARRY WILNER]
Copyright 2013 The Associated Press. All rights reserved. This material may not be published, broadcast, rewritten or redistributed.