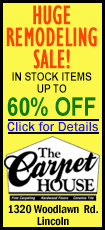 OK, so it was half a lifetime ago, and it was at a tournament in Tarbes, France, for kids 14 and under.
"Last time I beat him, I was 13," Gasquet said. "It was a long time ago."
Reminded of that match, Nadal smiled and said, "I lost 6-4 in the third. Yeah, I remember."
As professionals, it's been a different story: Nadal is 10-0 against Gasquet heading into their U.S. Open semifinal Saturday.
When Gasquet looks up a clip of that long-ago encounter on YouTube, he said, "I can see I'm winning against him, so I don't believe it sometimes."
Based on the way Nadal is playing at the moment, it is hard to believe many players could beat him. A year after skipping the U.S. Open because of a bad left knee, Nadal powered his way back to the semifinals by overwhelming 19th-seeded Tommy Robredo 6-0, 6-2, 6-2 on Wednesday night.
"I'm sure that's the way I have to play to keep having chances to be successful in every surface, but especially on this one," the second-seeded Nadal said after improving to 20-0 on hard courts in 2013. "I was able to do it today. I hope to be able to do it in two days."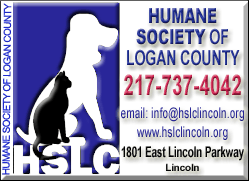 He never faced a break point and has not lost a set through five matches. Hasn't even lost a single service game so far, a run of 67 holds.
This latest win lasted 1 hour, 40 minutes, and it really was over after 22 minutes. That's how long it took Nadal to dominate the first set, not only winning every game but also 24 of 29 points, including all seven that lasted 10 strokes or more.
"I played great the first set," Nadal said. "It's my first set so far this year 100 percent."
That's really saying something, considering that he is 58-3 this season with nine titles, including his record eighth championship at the French Open in June.
"He was up very quick," said Robredo, who is 0-7 in Grand Slam quarterfinals, "and then there was nothing else to do. He was too good."
The eighth-seeded Gasquet, who was born 15 days after Nadal in June 1986, took a far more circuitous route to his first major semifinal in six years. After needing five sets to get past No. 10 Milos Raonic in the fourth round, Gasquet again went the distance Wednesday, edging No. 4 David Ferrer 6-3, 6-1, 4-6, 2-6, 6-3 over nearly 3 1/2 hours.
Gasquet might find some hope from knowing he was 1-8 against Ferrer before Wednesday.
Then again, Robredo went from 0-10 against Nadal to 0-11 against him.
"I know he's the favorite of the match," Gasquet said about Nadal. "Nobody will say I'm the favorite."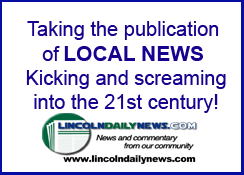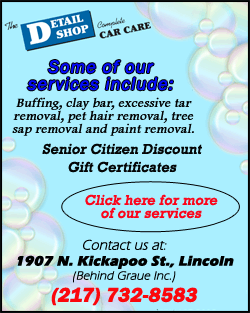 There's no doubt who was expected to win Thursday's pair of men's quarterfinals: No. 3 Andy Murray plays No. 9 Stanislas Wawrinka in the afternoon, while No. 1 Novak Djokovic faces No. 21 Mikhail Youzhny at night.
Aside from the seedings, Murray is the defending champion in New York and also won Wimbledon this year. Djokovic is a six-time Grand Slam title winner, including at the 2011 U.S. Open, and was the runner-up to Murray 12 months ago. Neither Wawrinka nor Youzhny has ever reached a major final.
The women's semifinals are Friday, with No. 1 Serena Williams vs. No. 5 Li Na, and No. 2 Victoria Azarenka vs. 83rd-ranked Flavia Pennetta. Williams owns 16 major titles, Azarenka two, and Li one. Pennetta will be making her Grand Slam semifinal debut a year after having right wrist surgery.
Nadal's 12 major trophies include the 2010 U.S. Open, and he has reached at least the semifinals the past five times he entered the tournament. Nadal did not come to New York in 2012, part of about a seven-month absence due mainly to a left knee problem.
No sign of that Wednesday.
It took Robredo 39 minutes to finally win a game, the ninth of the match, and some fans stood to applaud, probably hoping for a more competitive evening of tennis. At the changeover moments later, the videoboards in Arthur Ashe Stadium showed Donald Trump in his suite, and the cheers turned to boos.
With loud grunts, Nadal announced his violent, uppercut forehands, and they cut through the 20 mph wind, thick with spin, landing right near lines.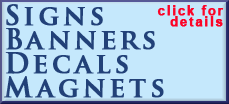 Through two sets, Nadal compiled a 19-2 edge in winners -- the final tally was 28-10 -- and that forehand of his also forced Robredo into plenty of errors. Actually, every aspect of Nadal's game worked.
One backhand lob was curled so well, Robredo tossed his racket up in the air toward the ball, knowing he had no chance of reaching the perfectly placed shot.
Nadal played at the French Open and Wimbledon with tape below his left knee, but not at the U.S. Open. He looks healthy as can be, covering the court well and tracking down shot after shot by his opponents.
A reporter asked Nadal whether he thinks he could beat Djokovic if they meet in Monday's final.
"If I don't play (a) great match against Richard," Nadal replied, "I will see the final on TV."
[Associated Press; By HOWARD FENDRICH]
Follow Howard Fendrich on Twitter at http://twitter.com/HowardFendrich.
Copyright 2013 The Associated Press. All rights reserved. This material may not be published, broadcast, rewritten or redistributed.