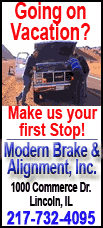 Nichols said that the decision to run again had been made quite some time ago, but there were things going on involving the sheriff's department that he felt needed to take priority.

He cited that during the time of the Christopher Harris trial, the department was very busy assisting in that matter. Plus, he said it was a time when he did not want to do or say anything that could jeopardize the case his department and State's Attorney Jonathan Wright had built against Harris.

Soon after the trial was completed, Nichols announced the arrest of more than a dozen Logan County individuals involved in drug manufacturing and distribution. Again, he said he needed to keep his focus on that task at hand and didn't want to be sidetracked by politics.

Nichols spoke about the evolution of the department over the past 12 years and the things that he is proud to have accomplished.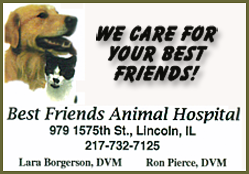 In addition to the day-to-day work on criminal cases and investigation, Nichols said the department had to go through an overhaul of sorts. In the beginning of his first term, he inherited some internal problems that had to be addressed. State inspections of the jail were failing to pass compliance standards, and there was a great deal that needed to be done to bring the jail up to snuff. Nichols said that was accomplished, and recent inspections have resulted in excellent ratings.
In the 12 years, Nichols said there has been a "regeneration" of the department. Today there are only five deputies who were with the department when Nichols took office, and three of those will retire next year.
He noted that there is turnover, but for the most part it is the younger people who come and go. He noted that they use the department as a springboard in their career, and he's OK with that.
Nichols noted that when officers depart, saying they have found a new opportunity to better themselves, he wishes them well and wants to see them succeed.
Nichols said that in his bid for re-election this year, he first went to his deputies and put the question to them: "Should I run one more time?" He said that had they said no, then he would have walked away, but none of them did.
To that end, the deputies authorized their union to issue a letter of endorsement for Nichols.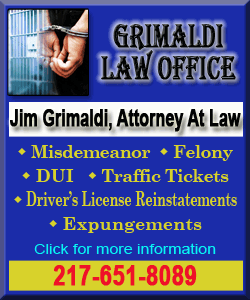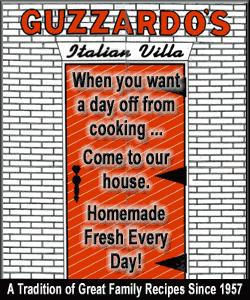 Nichols said that in light of some of the arrests that have been made and other work the department has going on, he might not be the most popular person in Logan County, but he doesn't mind. He has the respect of his officers as well as the county board, and he feels that speaks a lot to the way he has handled himself in his position in the past 12 years.
He noted that in addition, he has worked to be fiscally responsible, saving where possible, and at the end of the fiscal year turning back to the county the money he was able to save throughout the year. He noted that he felt that was of particular importance this year with the massive cost involved in the Christopher Harris case.
Nichols said another thing he takes great pride in is the support he has received from Wright, the Logan County state's attorney.
While the vicious murders of five members of the Raymond Gee family are still fresh in everyone's minds, Nichols said it has not been his only major case in the past 12 years. He noted cases such as Louis Russo from 2005. In that case, Russo was convicted of murdering his young daughter. Nichols also noted the 2003 conviction of Jason Daniels, who murdered 18-year-old Brian Bobb and disposed of the body in Kickapoo Creek Park.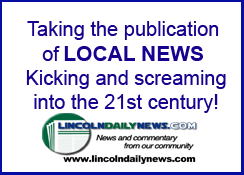 Nichols said in addition to these major cases, there has also been a great deal of work done in the area of drug enforcement.
He shared that the Logan County Sheriff's Drug Suppression Unit was formed in 2004. Since then, 124 people have been investigated for illegal manufacturing and distribution of narcotics in Lincoln and Logan County. There have been 109 cases initiated, and the unit has a 100 percent conviction rate.
When asked what goals he had for the next four years, he noted the old saying, "If something isn't broke, don't fix it." He said the Logan County Sheriff's Department isn't broke, it works well, and he's satisfied with what he has accomplished.
He said that if he were to name a goal for the future, it would be that of perfecting an internal officer evaluation process that involves evaluating and working to improve officer reporting skills, patrol skills and more.
Nichols, who is 57 and has lived in Logan County nearly his entire life, will run on the Republican ballot. He will be opposed in the February 2014 primary by Michael Geriets.
[By NILA SMITH]