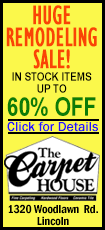 The pair of employment reports also boosted the yield on 10-year Treasury notes to 3 percent, the highest level since July 2011.
The Labor Department reported that the four-week average of applications for U.S. unemployment benefits has fallen in the past month to its lowest point since October 2007, two months before the Great Recession officially began.
Also, a survey from the payroll company ADP showed that American businesses added 176,000 jobs in August, fewer than in June and July but roughly in line with the monthly average for the year.
The encouraging news came one day before the government releases its closely watched report on job growth for August. Many investors believe that strong growth will ensure that the Federal Reserve will start to reduce, or "taper," its bond-buying program later this month.
The U.S. central bank is buying $85 billion in bonds a month to keep long-term interest rates low and to stimulate the economy. Fed stimulus has helped drive a bull market in stocks that has lasted more than four years.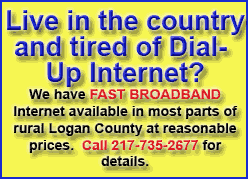 Thursday's employment news means that "the Fed probably lays out a tapering schedule in September," said Phil Orlando, chief equity market strategist at Federated Investors.
While stock trading may be volatile in the coming weeks, investors will ultimately see the reduced stimulus as a positive sign because it means that the economy is strong enough to expand without the Fed's help, Orlando said. "It should leave stocks in great shape."
The Dow Jones industrial average rose 6.61 points, or less than 0.1 percent, to 14,937.48. The Standard & Poor's 500 index rose two points, or 0.1 percent, to 1,655.08. The Nasdaq composite gained 9.74 points, or 0.3 percent, to 3,658.78.
Some retail stocks were among the biggest gainers.
Costco rose $3.12, or 2.8 percent, to $114.62 after the discount store chain said revenue at stores open at least a year rose 4 percent in August, slightly faster than Wall Street's expectations. Walgreen's also gained after reporting a strong rise in sales last month. Walgreen's rose 70 cents, or 1.4 percent, to $50.19 after reporting a 4.8 percent increase in sales.
In government bond trading, the yield on the 10-year Treasury note climbed after the jobs reports. It also edged higher after a private survey showed that the U.S. service sector expanded at the fastest pace in nearly 8 years last month as sales and orders grew and employers ramped up hiring.
The yield on the 10-year note rose to 3 percent late Thursday from 2.90 a day earlier. The yield is the highest it's been in two years as bond traders anticipate that the Fed will cut back its stimulus. It has risen sharply from 1.63 percent in early May.