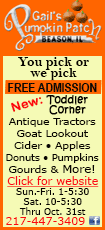 The chain is reportedly dumping the Martha Stewart brand, after sales of the home maven's goods failed to live up to expectations. The move, reported by the New York Post on Thursday, comes as a judge is expected to rule in a lengthy court battle between J.C. Penney Co. and rival Macy's Inc. over whether Macy's has an exclusive right to sell some of her products.
The Post cited unidentified sources as saying that Mike Ullman, a former Penney CEO who returned to the top job this year, made the decision to drop Martha Stewart because of poor sales. CNBC has reported that Martha Stewart is saying that her company has no intentions of ending her deal with Penney. Meanwhile, emails seeking comment from Martha Stewart and Penney on the newspaper report were not immediately returned.
The move is the latest way Ullman is unraveling the botched bid by Penney's former CEO Ron Johnson to transform the retailer from dowdy to trendy. Since he took the job after Johnson was ousted in April, Ullman has been doing things like adding back some of the sales events and restoring basic merchandise that Johnson got rid of during his tenure.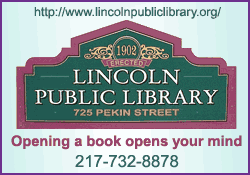 Johnson, who became CEO in November 2011, signed a 10-year merchandising deal with Martha Stewart a month later and touted it as a key part of his plan to reinvent the chain. Penney also invested $38.5 million in a nearly 17 percent stake in Martha Stewart Living Omnimedia Inc.
A month later, Macy's, which had a long-standing exclusive agreement with Martha Stewart for such areas as cookware and bedding, sued Martha Stewart and Penney to try to block the deal. The two cases were consolidated for a bench trial.
Macy's is seeking to stop Penney from selling Martha Stewart-branded goods in kitchenware, bath and bedding, in addition to designs created by Martha Stewart that do not carry her name in those areas. Macy's also sought monetary damages.
Attorneys for Macy's, Martha Stewart and Penney presented closing arguments on Aug. 1 and New York State Supreme Court Judge Jeffrey Oing is expected to issue a final ruling in the coming days. It is unclear how this decision would affect the case.
The outlook for Martha Stewart merchandise dimmed after Oing issued a preliminary injunction in the summer of 2012 that barred Penney from slapping the Martha Stewart moniker on the goods that was covered by Macy's exclusive agreement until the final ruling was made.