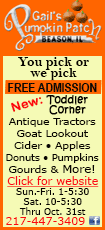 The Securities and Exchange Commission announced the settlement Thursday with Badin Rungruangnavarat, an employee of a Thai plastics company. The SEC accused him in June of making $3.2 million in illegal profits by using knowledge of the proposed Smithfield takeover before it was announced publicly on May 29.
The agency says the man bought options and futures contracts on Smithfield stock in the week preceding the announcement and reaped a profit when the stock price rose afterward.
Rungruangnavarat neither admitted nor denied the allegations. He is paying $3.2 million in restitution and a $2 million fine. The settlement was approved by a federal judge in Chicago.
The SEC said Rungruangnavarat's possible sources for the confidential information included a Facebook friend who worked at an investment bank that had advised a Thai company considering its own bid for Smithfield.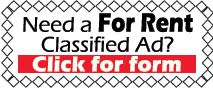 The agency won an asset freeze against Rungruangnavarat in June to prevent him from transferring money from his U.S. brokerage account overseas.
One of Rungruangnavarat's attorneys, Pravin Rao, said Thursday, "We're pleased on behalf of our client that we could reach a mutually-agreed settlement with the SEC so quickly."
The U.S. company, based in Smithfield, Va., is the world's largest pork producer and processor. Its acquisition by Shuanghui International Holdings, China's biggest meat producer, a deal valued at about $7.1 billion including debt, would be the largest takeover of a U.S. company by a Chinese firm. Some U.S. lawmakers have said it raises food safety concerns as well as questions about the government review process of foreign acquisitions of U.S. companies.