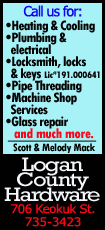 The film academy announced Thursday that Jolie will receive the Jean Hersholt Humanitarian Award, while Martin, Lansbury and Tosi will get Oscars recognizing their career achievements.
Academy president Cheryl Boone Isaacs said the Governors Awards "pay tribute to individuals who've made indelible contributions in their respective fields."
The Academy of Motion Picture Arts and Sciences' Board of Governors voted on the recipients of its fifth annual awards earlier this week. The honorary Oscars will be presented at an untelevised ceremony on Nov. 16 at Hollywood & Highland Center's Ray Dolby Ballroom.

Martin said on Twitter he's proud to receive the award, calling it "a salute to comedy and all the great people I've worked with." The 68-year-old entertainer has written and starred in dozens of movies, hosted the Oscar ceremony three times and was nominated for his 1977 short film, "The Absent-Minded Waiter."
Lansbury, 87, has been nominated for three supporting-actress Oscars during her 65-year career. Her most recent role was in 2011's "Mr. Popper's Penguins."