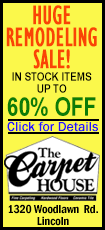 Brian D. Keith, 43, pleaded no contest Wednesday to attempted home invasion, malicious destruction of a building and malicious destruction of personal property in Oakland County Circuit Court. It's not an admission of guilt, but is treated as such for sentencing.
Keith has previous drunken driving and fraud convictions. Sentencing is scheduled for Sept. 25, and he faces up to life in prison due to his prior record. Judge Wendy Potts, however, said she would consider a sentence of 10-46 months for the three new felonies.
The Detroit Free Press reports (http://on.freep.com/14ZhujD) defense lawyer Douglas Oliver said he also will ask that Keith receive substance-abuse treatment.