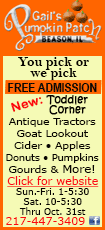 The Smithsonian's National Zoo announced Thursday that its 2-week-old giant panda cub is female and her father is National Zoo panda Tian Tian (tee-YEN tee-YEN).
Panda mother Mei Xiang (may-SHONG) was artificially inseminated with sperm from Tian Tian, as well as a panda named Gao Gao at the San Diego Zoo. It takes time to determine a cub's gender, and a DNA sample was collected to determine the paternity of the cub born Aug. 23.
A second stillborn cub delivered a day later was also female and sired by Tian Tian, officials said. The cubs were fraternal twins.
Keepers performed a den check Thursday morning and all the signs show the mother and cub continue to be healthy, Senior Curator Brandie Smith said. The cub also is starting to develop dark markings in her fur around the eyes, ears and back.
"It's got a fat little belly. It's very active. It's very vocal," Smith said. "If it needs anything, it definitely lets Mei Xiang and the rest of us know that it needs something."
Zookeepers were able to perform one quick physical examination of the cub when it was 2 days old. Since then, Mei Xiang has become more protective and hasn't allowed humans to grab her cub again.
The 10-day mark was critical for survival, Smith said. At that point, keepers started to gain more confidence about the cub's health.
"We watch her grow stronger and healthier every single day," Smith said. "So we're finally starting to really celebrate."
The cub will make her public debut in about four months.
China owns the pandas at the National Zoo. The cub is expected to stay with her mother for a little more than two years until she is weaned and will stay at the zoo for about four years. Mei Xiang's only other surviving cub, a male named Tai Shan, was born in 2005 and was returned to China in 2010.
Mei Xiang gave birth to a cub last year after several years of failed breeding, but the cub died after six days. Its lungs hadn't fully developed and likely weren't sending enough oxygen to its liver.